Watch the U.S. Farm Report recording from the March Classic
Sowing the Seeds of Opportunity, Innovation, and Tomorrow
The 2022 March Classic is celebrating the future, by sowing the seeds of opportunity, innovation, and tomorrow. Farming is about tomorrow – feeding the people of tomorrow and ensuring our farms are sustainable for the future. Every day, we sow the seeds that prepare the world, and our farms, for tomorrow. From new opportunities to new innovations that keep our food system secure for tomorrow.

Thanks for joining us this year!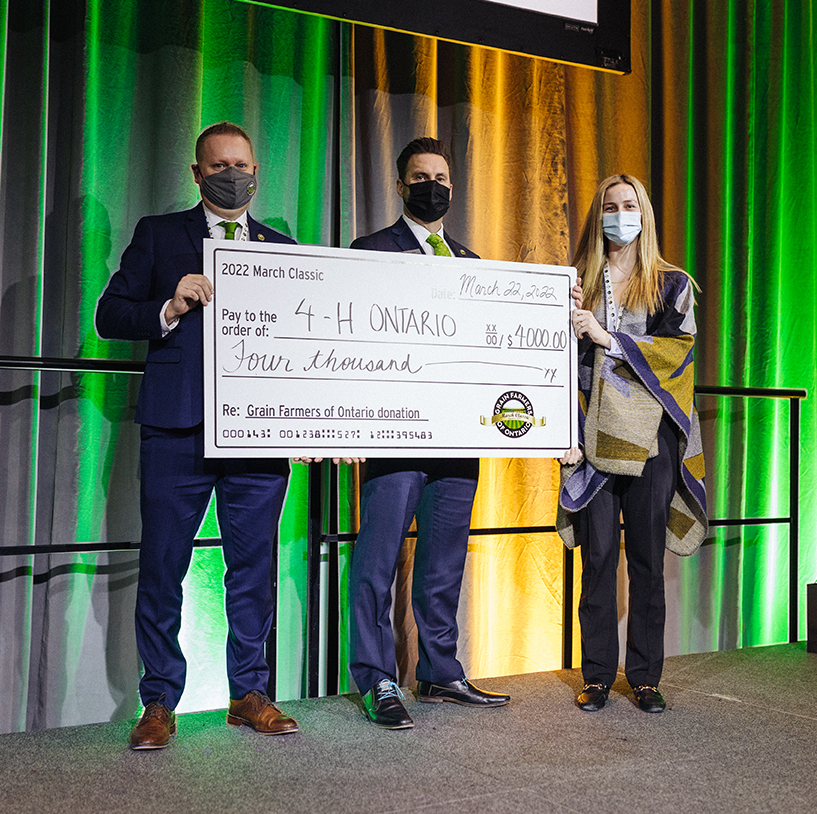 4-H Ontario Receives $4,000 from Grain Farmers of Ontario Fundraiser
Read the press release here.
---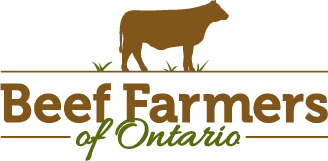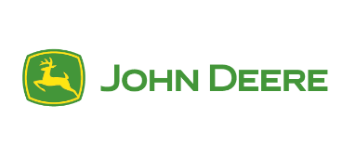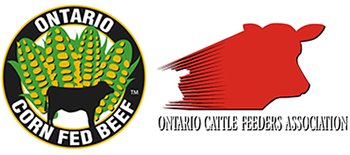 Giveaway passport contest
This year, we had three large prizes that were available for conference attendees to win:
Grand Prize: A home office technology set up from Grain Farmers of Ontario.
1st Runner up prize: John Deere tools and branded tool chest. Sponsored by John Deere Canada.
2nd Runner up prize: Three $400 beef prize packs of locally sourced Ontario beef courtesy of Ontario Cattle Feeders Association and Beef Farmers of Ontario.*
*There will be three winners for the 2
nd
runner up prize, each receiving $400 in beef.
The winners were announced on Tuesday March 29, 2022 at 10:00am via a Twitter Live. Full contest details can be found here.
---
Featuring these guest speakers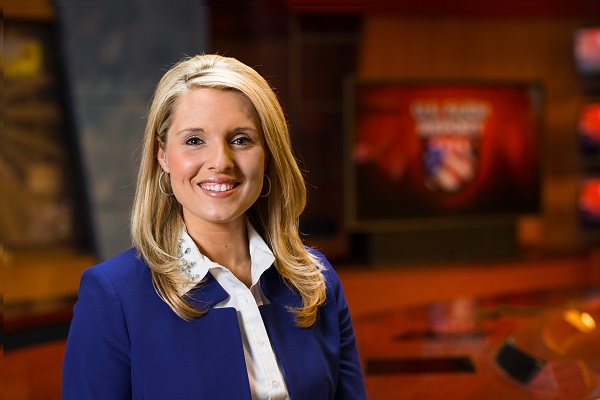 U.S Farm Report with host Tyne Morgan
Join live for a panel discussion on the latest in marketing trends
Learn more
On the air for more than four decades, U.S. Farm Report remains the longest-running syndicated television program focusing on agriculture, rural issues and the country lifestyle. Hosted by award-winning journalist Tyne Morgan, a new edition of the program airs each weekend on stations coast-to-coast.
Find Tyne and the U.S. Farm Report on Twitter at @Tyne_Ag and @USFarmReport.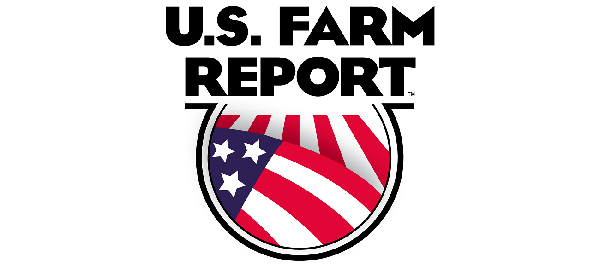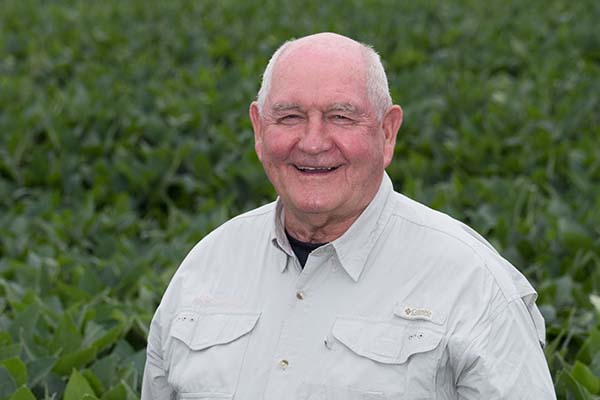 Sonny Perdue
Explore Canadian and international relations with the 31st U.S Former Secretary of Agriculture.
Learn more
Sonny Perdue was born in Perry, Georgia. He was raised on a diversified row crop farm learning from his father the rewards of working the land. Perdue earned a doctorate in veterinary medicine from the University of Georgia, where he also played football as Quarterback for the Georgia Bulldogs. While still in school, Perdue volunteered to serve his country in the U.S. Air Force, receiving an honorable discharge in 1974 with the rank of captain.
Following a brief tenure as a practicing veterinarian, Perdue started multiple businesses from the ground up, concentrating in agribusiness and transportation. His public service began in the 1980s when he served on the Houston County Planning and Zoning Board. He then successfully ran for the state senate, becoming majority leader in just four years, followed by his election as president pro tempore.
In January 2003, Perdue became the first Republican to serve as Georgia's governor since 1872. Governor Perdue won reelection by an overwhelming margin in November 2006. As governor, Perdue focused on improving education, providing better access to health care, creating quality jobs for Georgians, and increasing resources for stronger, safer communities.
Uniquely qualified as a former farmer, agribusinessman, veterinarian, state legislator, and governor of Georgia, he became the 31st United States Secretary of Agriculture on April 25, 2017. Sonny Perdue has been married to Mary Ruff Perdue for 45 years and has four adult children and fourteen grandchildren. He is affectionately called "Big Buddy" by his grandchildren. Perdue and his wife have served as foster parents for eight children awaiting adoption. Perdue remains a licensed airplane and helicopter pilot and avid outdoor sportsman
Find Sonny on Twitter at @SonnyPerdue.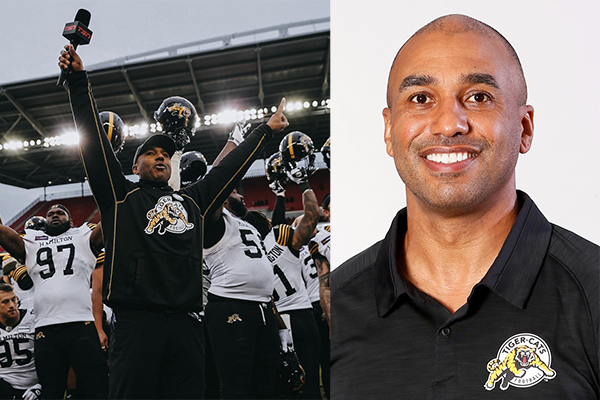 Coach Orlondo Steinauer
Head coach & president of football operations for the Hamilton Tiger-Cats. Coach Orlondo presents Leadership, Coaching & Culture: Lessons learned from 20 years in professional football.
Learn more
Orlondo Steinauer had his role expanded to President of Football Operations & Head Coach on December 24, 2021 after being named the 26th Head Coach in Hamilton Tiger-Cats history December 3, 2018.
Steinauer holds a 23-9 all-time record as a head coach and has led the Tiger-Cats to back-to-back Grey Cup appearances. In his first season as a head coach in 2019, Steinauer won the Annis Stukis award as the CFL's Coach of the Year after tying a league record for a first-year head coach with 15 wins (Dave Dickenson, CGY – 2016) and leading the Tiger-Cats to a franchise-best 15-3 record. The 15 wins were three more than the club's previous franchise high of 12 (1989 & 1998), seven more than the 2018 Tiger-Cats (8-10), and also tied an all-time CFL record for wins by an East Division team in a single season. The Tiger-Cats also went 9-0 at home for the first time in franchise history, finished first overall in the CFL standings for the first time since 1998, and captured the East Division crown for the first time since 2014. Steinauer's team also topped the league in points for (551) while allowing the least points against (344) in 2019. The 344 points allowed were the fewest in franchise history for an 18-game season, while the 551 points scored were second to only the 1999 team that tallied 603.
As a player, Steinauer captured two Grey Cup rings in 13 seasons as a dominant defensive back. After beginning his career with the Ottawa Rough Riders in 1996, he would spend four years with the Tiger-Cats and eight seasons with the Argonauts. Renowned for his intelligence on the field, Steinauer was named an all-star at three different positions (cornerback, halfback and safety), earning seven East All-Star nods and five CFL All-Star honours in total. His 1,178 interception return yards are the second most in CFL history.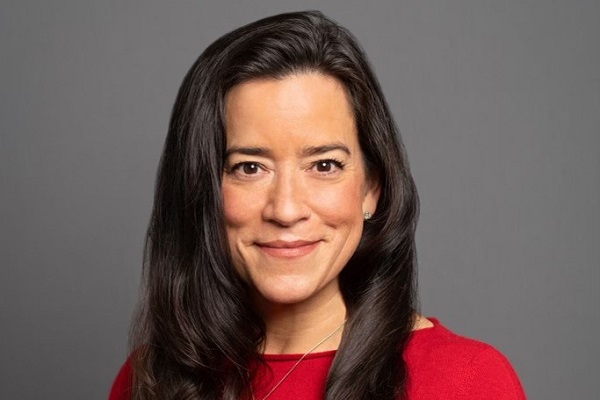 Jody Wilson-Raybould
Delve into what it takes to be a leader in the federal government as Jody shares her experiences as an Indigenous woman in Canada's parliament.
Learn more
The Honourable Jody Wilson-Raybould, P.C., Q.C., served as the Independent Member of Parliament for Vancouver Granville, Minister of Justice and Attorney General of Canada, the Minister of Veterans Affairs and the Associate Minister of National Defence until her resignation in 2019 following the SNC-Lavalin affair.
Wilson-Raybould is a lawyer, a bestselling author [Titles: 'Indian' In The Cabinet: Speaking Truth To Power & From Where I Stand: Rebuilding Indigenous Nations for a Stronger Canada], an advocate and a leader in British Columbia's First Nations. She has been a provincial crown prosecutor, a councillor for the We Wai Kai Nation, a chair of the First Nations Finance Authority and has served as regional chief of the BC Assembly of First Nations.
Jody Wilson-Raybould is a descendant of the Musgamagw Tsawataineuk and Laich-Kwil-Tach peoples, which are part of the Kwakwaka'wakw and also known as the Kwak'wala-speaking peoples. She is a member of the We Wai Kai Nation. Her traditional name, Puglaas, means "woman born to noble people".
Entertainment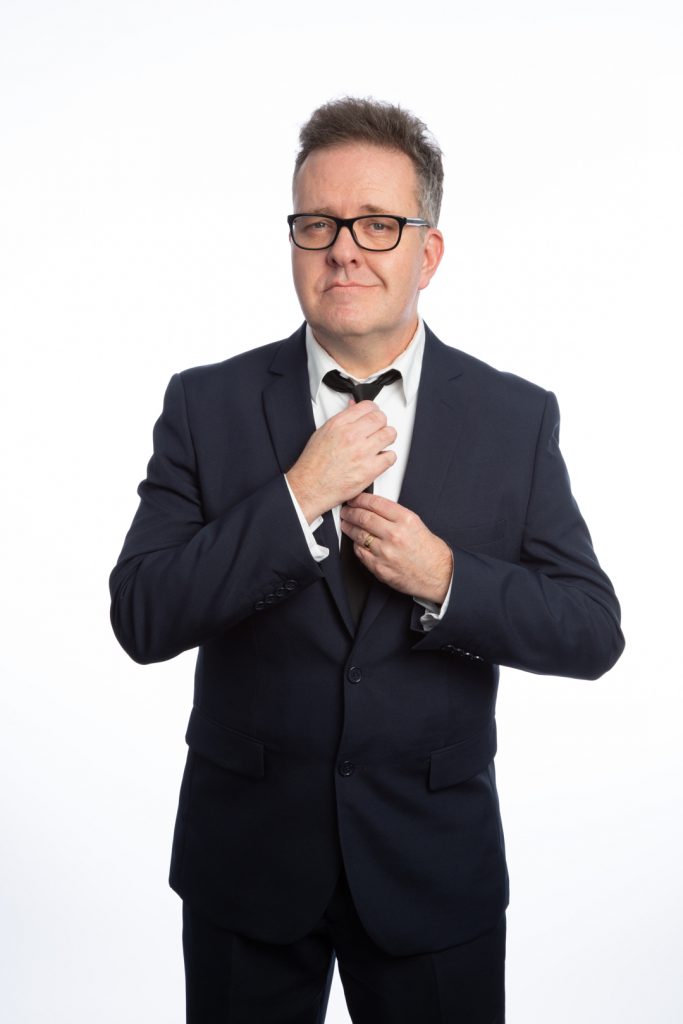 Brittlestar
The Internet's favourite Dad* (*unproven)
Learn more
Hundreds of thousands of people watch Brittlestar's videos every week.
His comedic and family-friendly videos have been seen more than 600 MILLION times on various platforms. His KFC video campaign was the most popular branded video content in the world on Facebook for the summer of 2017.
With a global fanbase, an invitation to the White House, speaking engagements all over North America, commentary segments on Global National, a panelist on CTV National News, starring in the Dreamworks TV show 'Kid vs Parent' with his youngest son, collaborations with celebs such as Gordon Ramsay and The Property Brothers, and meet-and-greets at PlaylistLive, Brittlestar is living the social media celebrity dream… not bad for a Dad from the suburbs.
Learn more at www.brittlestar.com or on Twitter at @brittlestar
For March Classic sponsorship opportunities & exhibitor opportunities, please contact:
Joanne Tichborne
Advertising Sales Representative
jtichborne@gfo.ca
226-332-3637
Sponsors
Exhibitors
A&L Canada Laboratories
Agriculture & Agri-Food Canada
Agro-100
Alpine
The Andersons
Ardent Mills
BASF Agricultural Solutions Canada
Bayer Cropscience
Belchim Crop Protection Canada
Broadgrain
C&M Seeds
Canadian Grain Commission
Cangrow Crop Solutions
Cargill Sarnia
CASA
CASE IH
Christian Farmers Federation of Ontario
Corteva/Brevant
Discovery Farm/Canada's Outdoor Farm Show
Farm Credit Canada
Farm Life
FMC
FS System
G3 Canada Limited
Gowan Canada
Grain Discovery
Great Ontario Yield Tour
Green Lea Ag Center
Harco Ag/Harkness Equipment
Heartland Farm Mutual
Hensall Co-op
Horst Systems
Ingredion Canada
John Deere Canada
Lignition
London Agriculture Commodities
Maizex Seeds
Montag
Nutri -Pel
OFA
Ontario Soil & Crop Improvement Association
Pioneer
Pride Seeds
RBC Agriculture
Roberts Farm Equipment Sales Inc.
Scotiabank
SeCan
Sevita International
SGS Canada
TD Canada Trust Agriculture Services
Timac Agro Canada
Townplace + Courtyard + Raddison
Wilcox Brothers