Cultivating New Tomorrows
When you grow the food that feeds the world, you know the value of trying new ideas and embracing new opportunities. Grain farmers are always looking to tomorrow to see how the world is changing and what it will mean for their farms, their families and their communities. What new technology will be available and how will it help grow the best, most abundant amount of food for the world? What new regulations are potentially coming? How will we work with government to ensure food security and to ensure farmers ability to keep their family farms running for generations to come? How will we help new farmers enter into the fields? What upcoming food trends represent new opportunities for grains and how do we work with consumers to give them what they need and want? Every season, grain farmers are cultivating these new tomorrows. Join us at the March Classic 2023 to hear more about the opportunities that tomorrow can bring.

Thanks for joining us this year!
Already thinking about next year? Sign up for the GrainTALK Newsletter to be the first to find out about the next March Classic & more.
Watch the U.S. Farm Report recording from the March Classic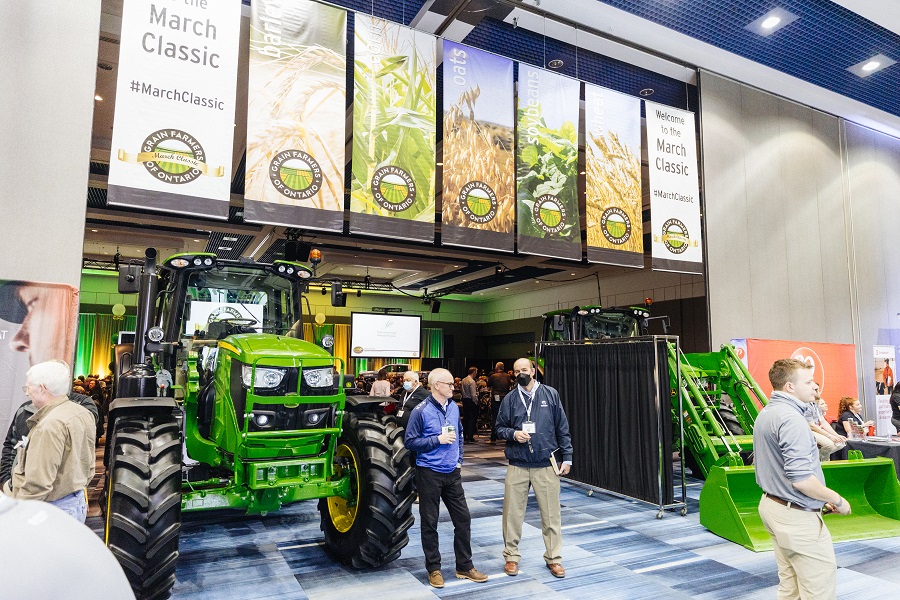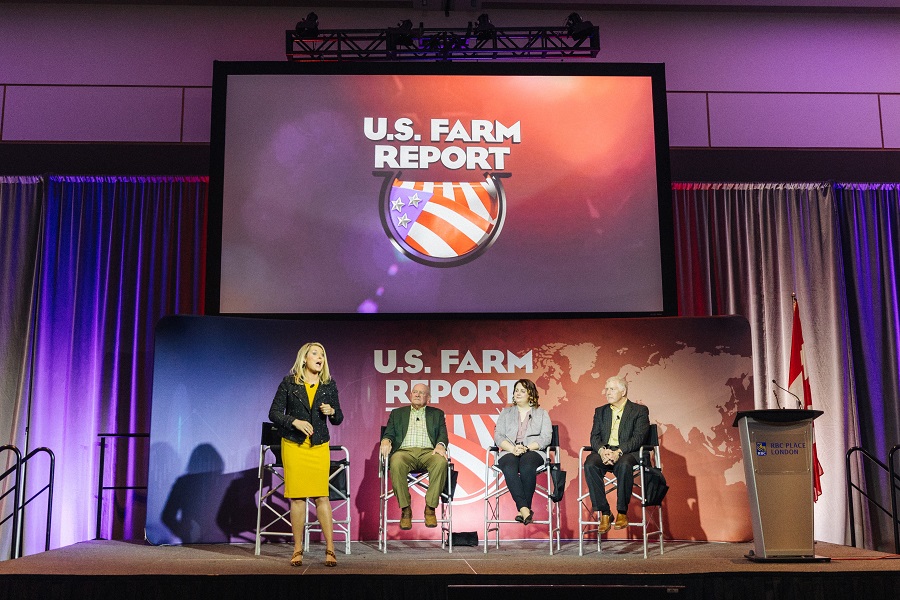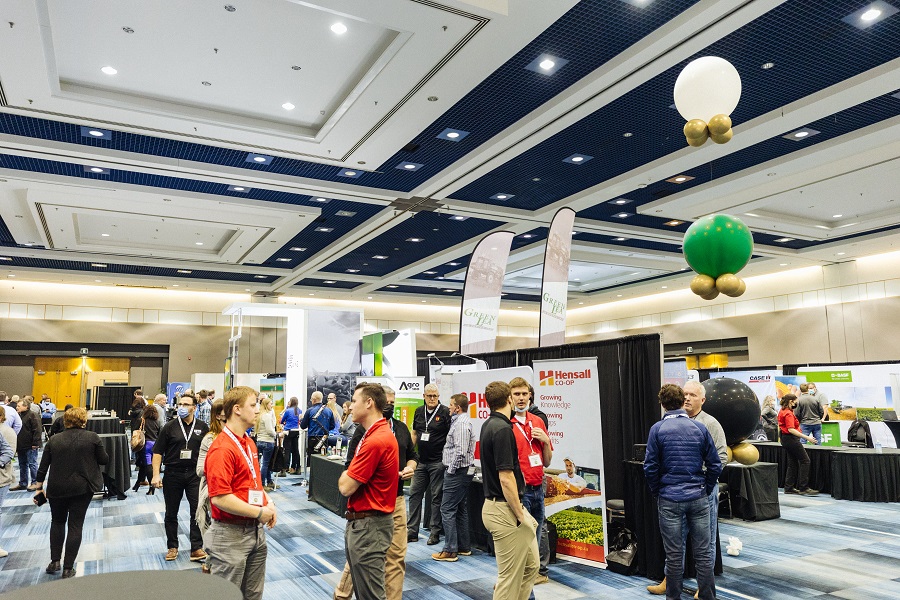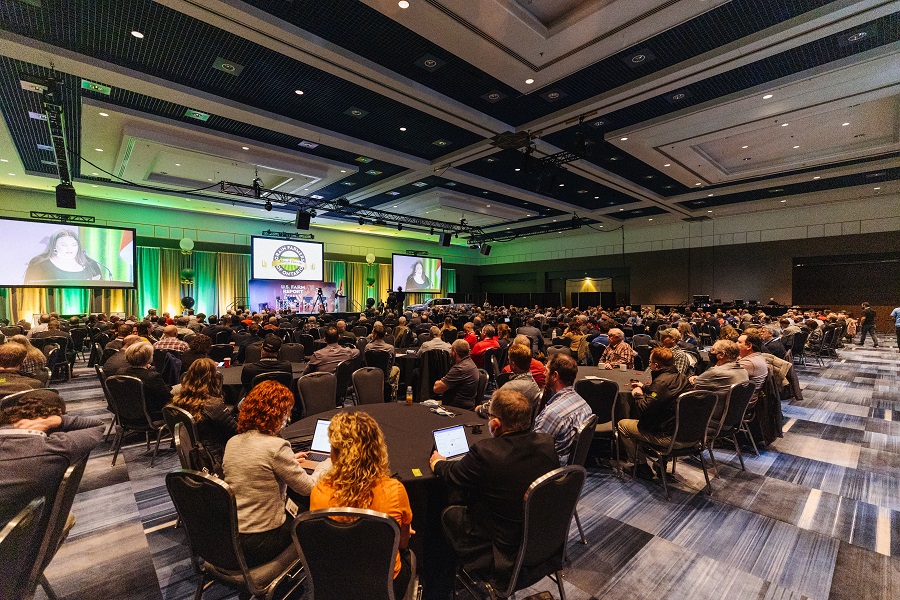 Featuring these guest speakers
Entertainment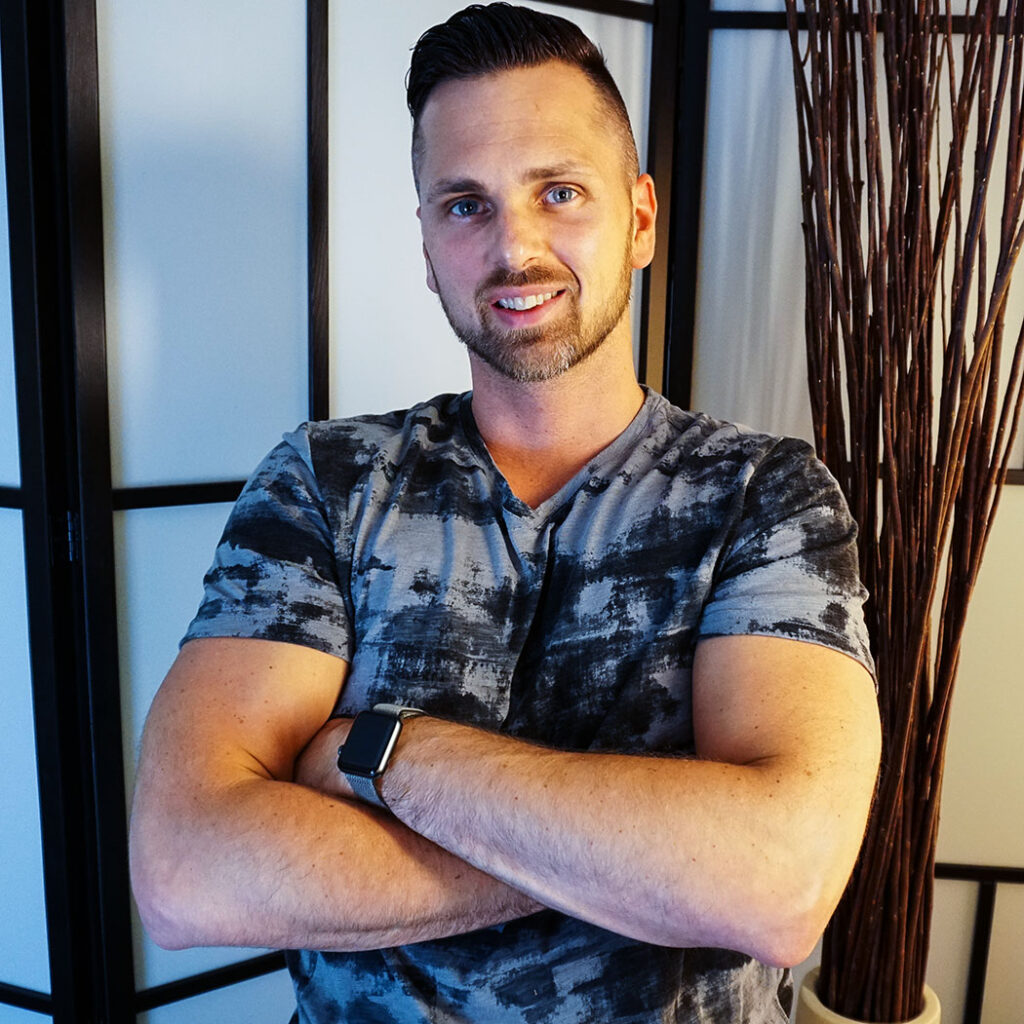 Aaron Paterson
Illusionist
Learn more
Born and Raised in Oakville, Ontario, Canada, Aaron Paterson became interested in illusion as a performance art at a very early age. Many years later it is a career that has earned him international recognition among his peers and clients alike.
Aaron has appeared on TV all over the world, including the televised version of Discovery Channel's "Grand Illusions; The Story of Magic" where he was featured among some of the top magicians and illusionists in the business. Top corporations have contracted Aaron to appear in, and act as magic consultant for various television commercials, including starring in Chrysler's 15th anniversary minivan commercial, where he was chosen from among numerous other Canadian Illusionists.
Aaron Paterson is in high demand as a Canadian illusionist entertainer for
corporate functions and special events, regularly performing for top corporations on product launches, trade shows, conferences, team building events, client events, awards galas and just about every other function available to an entertainer in the live and virtual spaces.
Also an accomplished inventor, Aaron has created magic effects that are being implemented by some of the top magicians in the world. His creations are currently being featured by hundreds of magicians, illusionists and entertainers in over 26 countries around the world including, of course, Canada. One of his signature creations was featured on US Television Network, True TV's, hit show The Carbanaro Effect.
Paterson was also certified by the National Guild of Hypnotists as a
Hypnotherapist and Stage Hypnotist, accolades which have allowed him to more completely understand the human mind and how people perceive things. He has taken key elements of psychology, illusion and magic and combined them to create stunning, customized stage presentations for his many clients and continues to entertain, inspire and delight audiences all over the world.
Follow Aaron on Instagram at @AaronPMagic
Giveaway Passport
On Tuesday March 21 be sure to check your registration bag for our popular Giveaway Passport! Bring this passport to exhibitors in the 2023 March Classic exhibit hall for your chance to win! Full contest details can be found here.
This year, we have three large prizes that are available for conference attendees to win:
Grand Prize: A summer grillin' and chillin' prize pack including a Traegar smoker, Ooni Kuda pizza oven and Chilly Moose 75-liter cooler from Grain Farmers of Ontario. Valued at $3,500 CAD.
1st Runner up prize: John Deere branded tool chest. Sponsored by John Deere Canada. Valued at $2,500 CAD.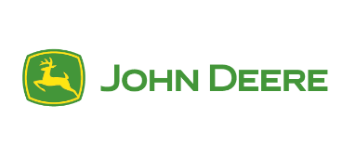 2nd Runner up prize: A Hamilton Ticats prize of one (1) Don Jackson Home Jersey, four (4) Gold Level Tickets for a 2023 game of choice* and one (1) Ticats CFL Football. Valued at $600 CAD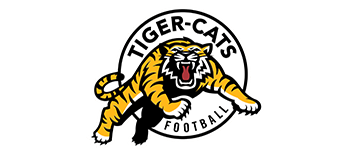 *Home Opener and Labour Day excluded
Simply:
Bring your passport to the exhibitors listed.
Have them stamp their name.
Fill out passport with your full name, email address and phone number.
Leave at registration on your exit.
We will announce the winners after the show, on Friday March 31, 2023 at 11:00am via a Twitter Live – be sure to follow us (@GrainFarmers) and tune in to see if you are a winner!
---
For March Classic sponsorship opportunities & exhibitor opportunities, please contact:
Joanne Tichborne
Advertising Sales Representative
jtichborne@gfo.ca
226-332-3637
---
Sponsors
Exhibitors
A&L Canada Laboratories
Ag Business & Crop Inc.
Agricorp
Agriculture & Agri-Food Canada
Agro-100
Alpine
Andermatt Canada Inc.
BASF Agricultural Solutions Canada
Bayer Cropscience
Belchim Crop Protection Canada
Broadgrain
C&M Seeds
Canadian Foodgrains Bank
Canadian Grain Commission
CanGrow Crop Solutions
Cargill Sarnia
Carlsun Energy- POWER-TO-AG Project
CASA/WSPS
CASE IH
Christian Farmers Federation of Ontario
Corteva/Brevant
Discovery Farm/Canada's Outdoor Farm Show
Farm Credit Canada
Farmer Wellness Initiative
FBC
FMC
FS Co-operatives
G3 Canada Limited
Gowan Canada
Grain Farmers of Ontario
Hensall Co-op
Horst Systems
IGPC Ethanol Inc.
Ingredion Canada
John Deere Canada
Koch Agronomic Services
Libro Credit Union
London Agriculture Commodities
Maizex Seeds
Montag Manufacturing
Nutri -Pel
OFA
Ontario Corn Fed Beef
Ontario Ministry of Agriculture, Food, Rural Affairs
Ontario Plowman's Association
Ontario Soil & Crop Improvement Association
Pioneer Hi-Bred
Pride Seeds
Prograin
RBC
Roberts Farm Equipment Sales Inc.
Scotiabank
SeCan
Sevita International
SGS Canada
TD Canada Trust Agriculture Services
The Andersons
The Commonwell
Timac Agro Canada
UAP Canada
Verico, the Mortgage Station
Walinga Inc.
Wonderfull Inc.