Governments Must Prioritize Food Production and Competitiveness in Agricultural Agreement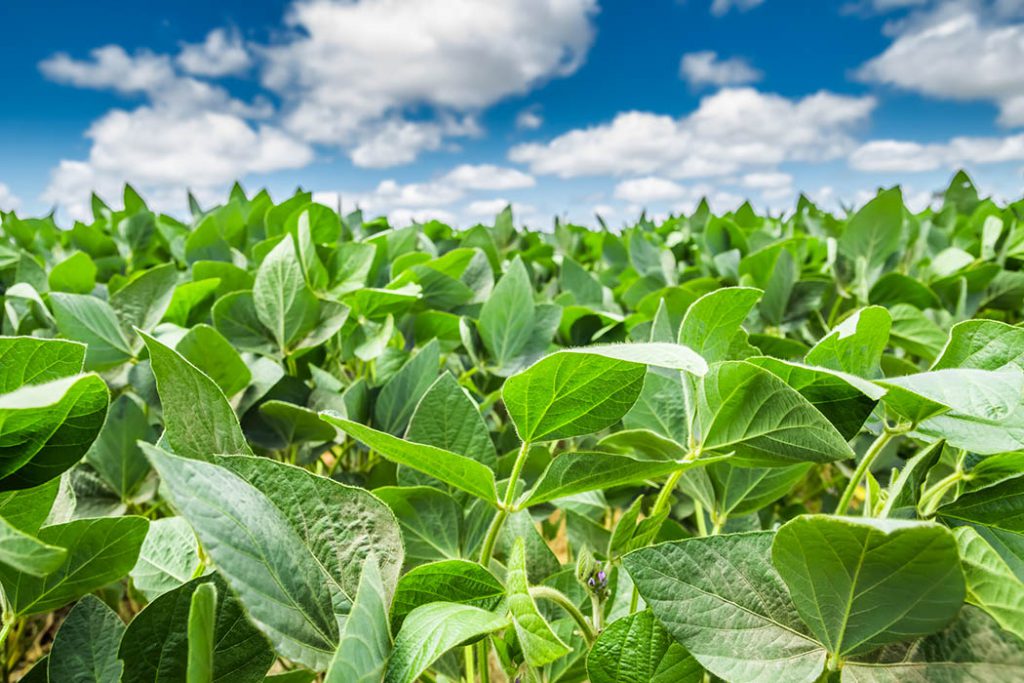 Growing concerns about food shortages need to be a key part of the Sustainable Canadian Agricultural Partnership discussion: Grain Farmers of Ontario
Guelph, ON – July 26, 2022 – Grain Farmers of Ontario, the province's largest commodity organization, representing Ontario's 28,000 barley, corn, oat, soybean and wheat farmers, urges the federal, provincial and territorial governments to ensure food production and farm productivity, and competitive fairness globally are priorities in every discussion in bilateral negotiations for the final Sustainable Canadian Agricultural Partnership (CAP) agreement.
"Agriculture productivity and competitiveness have become more important than ever as global food shortages are worsening, and geopolitical events are impacting the world's agriculture market. Canada's farmers have a role to play in helping feed people around the world and Canadians," said Brendan Byrne, Chair, Grain Farmers of Ontario.
The agriculture policy framework between provinces, territories and the federal government is an important one for Canadians and farmers across the country. This five-year agreement provides a framework for funding that helps farmers remain competitive and achieve economic and environmental gains that help deliver the food, fibre and fuel that Canadians and people around the world rely on Ontario grain farmers to produce.
"Ontario grain farming has always struck a delicate balance between providing the most food we can for the world and having minimal impact on the earth itself in order to ensure future generations will be able to produce food," Byrne said. "That balance is missing in the communications we have seen around the Federal-Provincial-Territorial meeting and the Sustainable Canadian Agricultural Partnership. The world has changed drastically since the last time that group met and this agreement does not reflect the new realities facing Canada, the world and farmers. We are concerned that there is no priority on helping to mitigate global food shortages."
During discussions and negotiations on the Sustainable CAP agreement, Grain Farmers of Ontario asks the federal government and the Ontario government to focus on the following:
Ensure Farm productivity and competitiveness are part of every decision as the final agreement is struck
Establish an approach to the fertilizer emission reduction targets that doesn't result in reduction of yield and consequently lower food production and an increased cost of growing food in Canada
Refund farmers for the impact of fertilizer tariffs and to make sure farmers in Ontario have access to affordable fertilizer in the short-term, while making longer term investments to diversify fertilizer supply
Conduct an impact assessment prior to adopting cross compliance with any of the Business Risk Management programming. Environmental objectives need to be funded separately to ensure that the primary objective to grow abundant and healthy food on farms is not short-changed
To increase funding to the Ontario Risk Management Program so that grain farmers have the security they need to invest in their farms when the cost of production increases beyond the commodity price.  This is essential as the changes announced to AgriStability do not provide any insurance for grain farmers
Ontario grain farmers are consistently looking for ways to improve their environmental impacts including, reduced tillage, cover cropping, and adopting new technology.
Over the last 30 years, grain farmers in Ontario have:
Reduced their climate impact by 45 per cent (corn production)
Reduced climate impact by 36 per cent (wheat production) 
Increased land use efficiency by 39 per cent (corn production)
Increased land efficiency by 37 per cent (wheat production)
Reduced energy use by 43 per cent (corn production)
Reduced energy use by 37 per cent (wheat production)
---
Contact:
Victoria Berry, Communications
226-820-6641