Grain Farmers Forgotten by the Agriculture Minister's Proposal to the FPT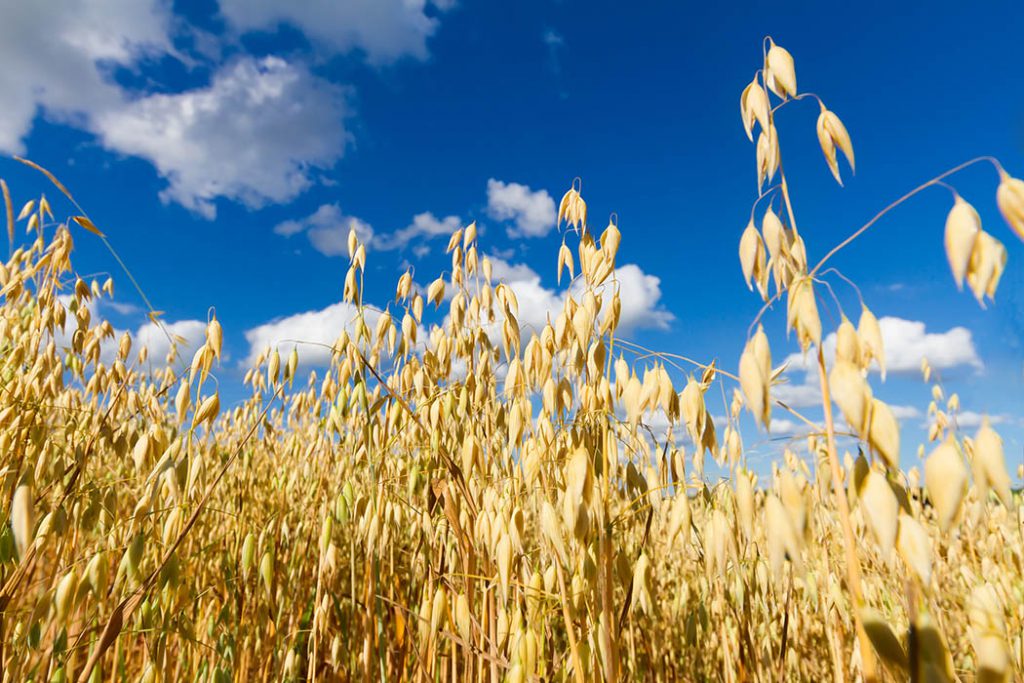 Guelph, ON and LONGUEUIL, QC and MONCTON, NB – November 30, 2020 – TODAY, Atlantic Grain Council, Grain Farmers of Quebec (Producteurs de grains du Québec), and Grain Farmers of Ontario fear for the future after the federal government's proposal to the Federal Provincial Territorial (FPT) Agriculture Ministers completely neglects to include funding for grain farmers in eastern Canada.
Facing an uncertain future filled with lower demands in the feed and renewable fuels markets as the world enters the next COVID shutdown, sees ongoing subsidies to US Farmers, and continues to suffer from China-US trade disputes, grain farmers in Quebec, Atlantic Canada and Ontario will not be able to count on support from the AgriStability program.
Minister of Agriculture Agri-Food Canada, Marie-Claude Bibeau, released details of a proposal that the federal government has put forward to provincial agriculture ministers across Canada that does not include the proper funding required to provide coverage for grain farmers. Over the last couple of years, grain farmers have urged governments to reinstate AgriStability coverage to help with losses of hundreds of million dollars from the COVID shutdown in 2020, and blocked markets in China. News of no programming for grain farmers is alarming.
"Grain farmers have been let down by the government. A properly funded AgriStability program would have helped farmers facing unprecedented uncertainty and unfair competition with the grain farmers in the United States. Our farmer-members have sustained losses over the last couple of years from trade wars with China and the diminished grain market demand created by COVID shutdowns," said Markus Haerle, Chair, Grain Farmers of Ontario
"The farmers in the United States have been shielded from the effects of the losses sustained by farmers from COVID shutdowns and trade wars with China with billions of dollars, it is unbelievable that Canada's government cannot fix the AgriStability program," said Christian Overbeek, Chairman of the Quebec Grain Farmers
"We are very disappointed that there are no provisions for grain farmers without increasing the 85 percent trigger, this creates an uneven playing field for our farmers and does nothing to provide the security required by grain farmers facing unprecedented uncertainty in the markets," said Atlantic Grains Council Chair Roy Culberson
Grain Farmers in Quebec, Ontario and Atlantic Canada along with farm groups from across the country have been asking the FPT Ministers to return the AgriStability program to 2013 levels by increasing the trigger to 85 percent and removing the reference margin limit.
The proposal being contemplated by the FPT right now only considers increasing the compensation rate not the trigger. This falls short of what is required for a grain farmer who sustains price losses consistently, and the only change that will address that is an 85 percent trigger. Grain farmers are facing competition from farmers in the U.S. who have received over $36 billion compensation from their government in the last year alone, and tens of billions of support payments in the years prior.
These changes were also recommended by the House of Commons Agriculture Standing Committee in their report FACING THE UNEXPECTED: ENHANCING BUSINESS RISK MANAGEMENT PROGRAMS FOR AGRICULTURE AND AGRI-FOOD BUSINESSES.
A recent report this fall by agriculture think tank Agri-Food Economic Systems states that if Canada's Business Risk Management programs, including AgriStability, are not fixed, Canada will lose farms. See the report here.
Atlantic Grains Council, Producteurs de Grains du Québec/Grain Growers of Quebec, and Grain Farmers of Ontario represent over 40,000 grain and oilseed farmers in Atlantic Canada, Quebec, and Ontario.
---
RÉUNION DES MINISTRES DE L'AGRICULTURE : LES PRODUCTEURS DE GRAINS, LES GRANDS OUBLIÉS DE LA PROPOSITION DE LA MINISTRE FÉDÉRALE DE L'AGRICULTURE
Longueuil, le 30 novembre 2020 – Les Producteurs de grains du Québec, l'Atlantic Grains Council et les Grain Farmers of Ontario craignent pour leur avenir puisque la proposition présentée par le gouvernement fédéral lors de la réunion des ministres fédéral‑provinciaux‑territoriaux (FPT) de l'Agriculture n'inclut aucun financement pour les producteurs de grains de l'est du Canada.
Face à un avenir incertain porté par une deuxième vague de pandémie de COVID-19, qui a affaibli la demande de la production animale et de l'industrie des carburants renouvelables, les producteurs de grains du Québec, du Canada atlantique et de l'Ontario ne pourront pas compter sur le soutien du programme fédéral Agri-stabilité. La ministre de l'Agriculture du Canada, Mme Marie-Claude Bibeau, a publié les détails d'une proposition présentée aux ministres provinciaux de l'Agriculture de tout le Canada au nom du gouvernement fédéral et qui n'inclut aucun financement pour assurer la couverture des producteurs de grains. Au cours des deux dernières années, ces derniers ont exhorté les gouvernements à rétablir la couverture du programme Agri-stabilité pour faire face aux pertes de centaines de millions de dollars qui a suivi le ralentissement économique lié à la COVID-19, le blocus des marchés en Chine et le retour de lourdes subventions aux États Unis. L'exclusion des besoins des producteurs de grains du programme Agri-stabilité est alarmante.
« Les producteurs de grains ont été abandonnés par le gouvernement. Un programme Agri stabilité adéquatement financé aurait aidé les producteurs agricoles à faire face aux incertitudes sans précédent et à une concurrence déloyale de la part des producteurs de grains des États-Unis. Tout ceci s'ajoute aux pertes subies au cours des deux dernières années à cause des guerres commerciales avec la Chine et le manque de demande du marché créé par la COVID-19 », explique M. Markus Haerle, président de Grain Farmers of Ontario.
« Les producteurs agricoles des États-Unis ont été protégés des effets du ralentissement lié à la COVID-19 et des guerres commerciales avec la Chine avec des subventions de plusieurs milliards de dollars. Il est incroyable que le gouvernement canadien ne puisse pas mettre à jour le programme Agri-stabilité en fonction de la nouvelle réalité », déclare M. Christian Overbeek, président des Producteurs de grains du Québec.
« Nous sommes très déçus qu'il n'y ait pas de dispositions pour les producteurs de grains, comme un seuil de déclenchement de 85 % pour le programme Agri-stabilité. Cela crée des conditions inégales pour nous et ne fait rien pour assurer la sécurité requise alors que les producteurs de grains sont confrontés à une incertitude sans précédent sur les marchés », explique M. Roy Culberson, président de l'Atlantic Grain Council.
Les producteurs de grains du Québec, de l'Ontario et du Canada atlantique, ainsi que des groupes d'agriculteurs de partout au pays, ont demandé aux ministres FPT de ramener le programme Agri-stabilité aux niveaux de 2013 en augmentant le seuil de déclanchement à 85 % et en supprimant la limite de marge de référence. Malheureusement, la proposition qui est sur la table à l'heure actuelle considère une augmentation du taux de compensation des pertes plutôt que du seuil de déclenchement lors de l'évaluation des pertes. Cette proposition du gouvernement fédéral ne répond donc pas à ce qui est requis pour un producteur de grains qui subit systématiquement des pertes de prix à court et à long terme. La seule façon de régler le problème est un seuil de déclenchement de 85 %. Les producteurs de grains font face à la concurrence des producteurs agricoles américains qui ont reçu plus de 36 milliards de dollars de compensation de leur gouvernement au cours de la dernière année, et des dizaines de milliards de paiements de soutien les années précédentes.
Ces changements ont également été recommandés par le Comité permanent de l'agriculture de la Chambre des communes dans son rapport Faire face à l'imprévu : Renforcer les programmes de gestion des risques des entreprises agricoles et agroalimentaires :
https://www.noscommunes.ca/DocumentViewer/fr/43-2/AGRI/rapport-1
Un rapport récent publié cet automne par le groupe de réflexion Ag Solutions indique que le Canada perdra des fermes si le programme canadien de gestion des risques d'entreprise n'est pas corrigé.
Les Producteurs de Grains du Québec, l'Atlantic Grains Council et les Grain Farmers of Ontario représentent plus de 40 000 producteurs de grains et d'oléagineux dans le Canada atlantique, au Québec et en Ontario.
---
Media Contacts
Atlantic Grains Council
Heather Russell
506 381-5404
heather@atlanticgrainscouncil.ca

Producteurs de grains du Québec
Julie Mercier
514-743-9410
jmercier@pgq.ca

Simon Pierre Côté
581-985-8774
medias@lorangebleue.biz

Grain Farmers of Ontario
Victoria Berry, Manager, Communications
226 820-6641
vberry@gfo.ca