Grain Farmers Showcase Environmental Benefits in New Election Ad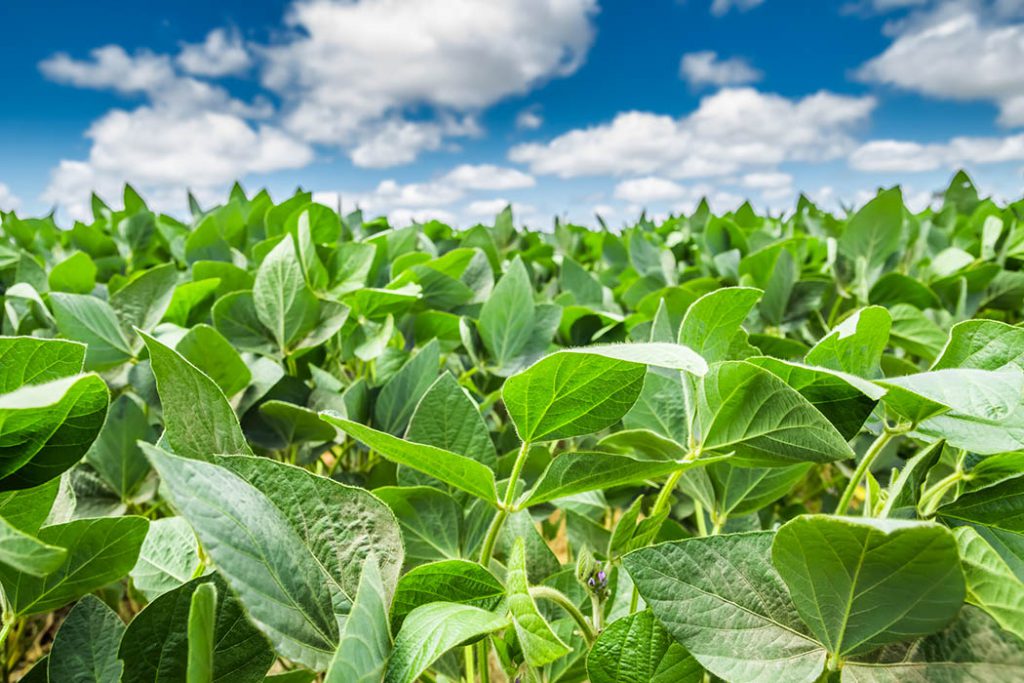 Grain farmers in Ontario stand up for the environment and produce safe, healthy food
Guelph, ON – August 23, 2021 – Grain Farmers of Ontario, the province's largest commodity organization, representing Ontario's 28,000 barley, corn, oat, soybean and wheat farmers, has launched "Grain for Good," which shows the hard work done by grain farmers to sustain the environment, benefit Canadians economically, and produce safe, healthy food.
Grain for Good (www.grainforgood.ca) asks the candidates in the upcoming federal election to acknowledge the work done by farmers to help Canada achieve its climate change goals, and to be more proactive in supporting grain farmers, so that they are able to continue this hard work without fear of economic losses that would make farming unsustainable. Ontario grain farmers are part of the environmental solution – see how they are helping.
"Farmers are champions of the environment. The health of the soil and water are vital to our livelihoods and to supporting our families. We work every day to ensure our soil and water are healthy for tomorrow and will continue to grow food," said Brendan Byrne, Chair, Grain Farmers of Ontario. "Grain for Good highlights the work farmers do for the environment and reminds everyone how important grain farming is to Canada's safe and healthy food production and to the country's economic recovery. Our next government needs to support our farmers and ensure the future of grain farming in Canada."
Grain Farmers of Ontario is asking 2021 federal candidates to commit to:
Business Risk Management programs that work for more farmers.

Current programs, such as AgriStability, which support farmers in times of crisis, are inadequate and need to be improved to protect grain farming families in years where farm economic sustainability is dramatically impacted.

A low carbon tool box for grain farmers that helps Canada achieve net zero objectives.

Proven fossil fuel alternatives for drying grain. Until those alternatives exist, grain farmers require an exemption on carbon pricing on fuel and the promised retroactive rebate on carbon pricing paid to date on fuel for grain drying.
Carbon offset market that allows for the realities of grain farming.
Clean Fuels Regulation that keeps grains competitive and builds a growing market for Ontario corn and soybeans for cleaner biofuels. Science based tools to help farmers manage nutrients more efficiently and reduce emissions, including the 4R Nutrient Stewardship Program.

Defend existing markets and find new markets for grains and oilseeds.

Ontario grains need a level playing field: with grains imported into Canada that receive massive subsidies and aren't subject to carbon pricing, and for Ontario grains in global markets with global competition.
UK/Canada trade agreement that allows for continued tariff-free access for grains.
China's defacto ban on Canada's soybean imports must be removed.
Over the last 30 years, grain farmers in Ontario have:
Reduced their climate impact by 45 percent (corn production)
Reduced climate impact by 36 percent (wheat production)
Reduced climate impact by 18 percent (soybean production)
Reduced energy use by 43 percent (corn production)
Reduced energy use by 37 percent (wheat production)
Reduced energy use by 28 percent (soybean production)
For more information on sustainability efforts by grain farmers in Ontario, please visit www.grainforgood.ca. Learn more about Grain Farmers of Ontario sustainability initiatives at: https://gfo.ca/market-development/sustainability-for-farmers/
---
Contact:
Victoria Berry, Communications
226-820-6641
vberry@gfo.ca
Brendan Byrne, Chair, Grain Farmers of Ontario
519-991-4027
gfobrendan@gmail.com