OHL Partners with Syngenta Canada and Grain Farmers of Ontario to present CMHA Ontario's Talk Today Program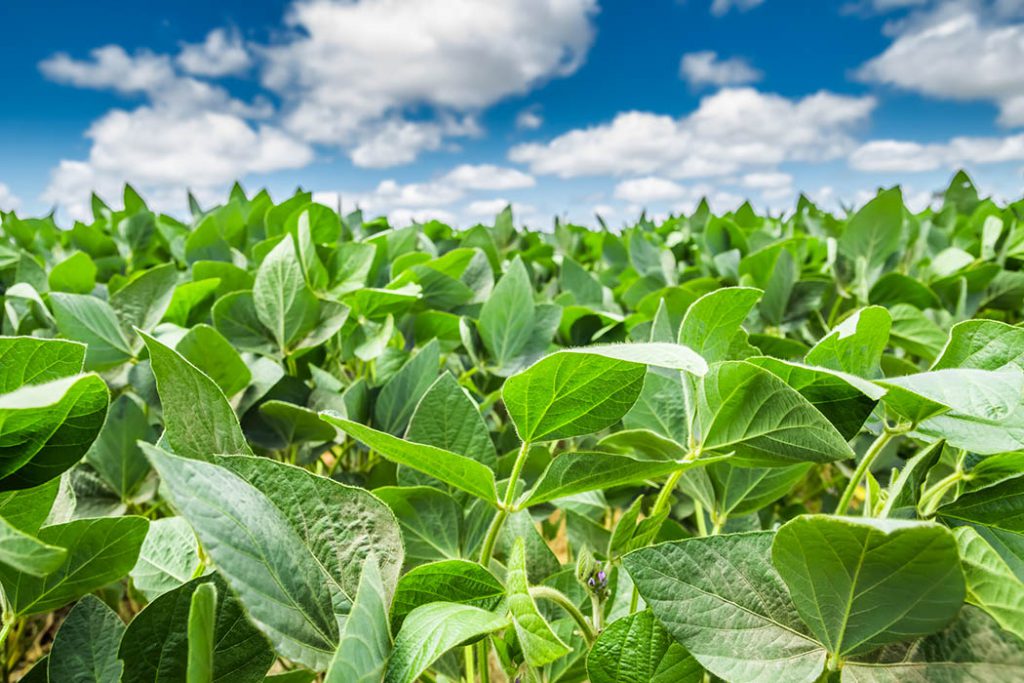 Toronto, Ontario – With both the 2022-23 OHL Regular Season and Mental Illness Awareness Week underway, the Ontario Hockey League (OHL) is excited to announce a new partnership that will further enable the League to place its players and their mental health first.
The OHL has joined together with Syngenta Canada and Grain Farmers of Ontario, who will serve as presenting sponsors of the Canadian Mental Health Association (CMHA), Ontario Division's Talk Today program, now entering its ninth season. Talk Today provides mental health support to players and raises awareness about mental health and suicide throughout the League's communities.
"Young people have been through a lot these past two years as our society has grappled with the effects of Covid-19," said OHL Commissioner David Branch. "The mental health of our players and staff is so very important, and it brings me great pleasure to see quality partners like Syngenta and Grain Farmers of Ontario stepping up to lead in this most important area."
Since its inception, Talk Today has made a sizeable impact in the OHL with over 1,200 players along with more than 500 coaches, billets and staff taking part in suicide prevention workshops. These sessions help teach the importance of recognizing signs of suicide, and how to seek help or connect with others in need of support to resources.
"Mental wellness is a priority area of focus for Grain Farmers of Ontario as we look to help Ontario grain farmers struggling with mental health issues and to remove any stigma still associated with talking about mental health or seeking help," said Paul Hoekstra, Vice President, Strategic Development, at Grain Farmers of Ontario. "A program like the OHL and CMHA's Talk Today helps start much-needed conversations and educate people about mental health issues. We are thrilled to partner with Syngenta and the OHL to provide this vital program."
"Hockey is a part of many farming communities, so it's natural for us to get involved in such an important cause," said Norm Sutherland, District Manager, Syngenta Canada. "At Syngenta, we prioritize mental wellbeing for our employees and for our customers. Just as mental health should be talked about in the dressing room, it's a necessary discussion on the farm, where daily stresses can take their toll. We're grateful to work alongside CMHA, the OHL, and Grain Farmers of Ontario to elevate the mental health conversation and provide support in rinks and farming communities across the province."
The Talk Today program is built around local relationships between OHL teams and the CMHA branches in their community. In addition to taking part in mandatory evidence-based mental health and suicide awareness workshops, each OHL team has a designated local CMHA Mental Health Coach should players or staff wish to access mental health information or services in their communities. The month of February is Talk Today month in the OHL, with game day presentations, educational activities and social media campaigns held League-wide aimed at reducing the stigma associated with mental health and addiction.
"Within agriculture and sports, the stigma surrounding mental health continues to discourage many individuals from seeking the support they may need," said Camille Quenneville, CEO, Canadian Mental Health Association, Ontario. "We're excited to be partnering with the OHL, Syngenta, and the Grain Farmers of Ontario to promote positive mental health and breakdown the stigmatizing barriers preventing many Ontarians from accessing the resources they may need."
For more information and resources from our great partners at the Canadian Mental Health Association – Ontario, visit ontario.cmha.ca.
About the Ontario Hockey League
The Ontario Hockey League is a proud member of the Canadian Hockey League which is the world's largest development hockey league with 60 teams in nine Canadian provinces and four American states. In addition to the OHL, the CHL is made up of the Quebec Major Junior Hockey League and the Western Hockey League. The CHL supplies more players to the National Hockey League and U SPORTS than any other league.
About Syngenta
Syngenta is one of the world's leading agriculture companies, comprised of Syngenta Crop Protection and Syngenta Seeds. Our ambition is to help safely feed the world while taking care of the planet. We aim to improve the sustainability, quality and safety of agriculture with world-class science and innovative crop solutions. Our technologies enable millions of farmers around the world to make better use of limited agricultural resources. Syngenta Crop Protection and Syngenta Seeds are part of Syngenta Group with 49,000 people in more than 100 countries working to transform how crops are grown. Through partnerships, collaboration and The Good Growth Plan, we are committed to accelerating innovation for farmers and nature, striving for carbon neutral agriculture, helping people stay safe and healthy, and partnering for impact.
About Grain Farmers of Ontario
Grain Farmers of Ontario is the province's largest commodity organization, representing Ontario's 28,000 barley, corn, oat, soybean, and wheat farmers. The crops they grow cover over 6 million acres of farmland across the province, generate over $4.1 billion in production value, result in over $18 billion in economic output and are responsible for over 75,000 jobs in the province.
About Canadian Mental Health Association, Ontario
Canadian Mental Health Association (CMHA), Ontario is a not-for-profit, charitable organization. We work to improve the lives of all Ontarians through leadership, collaboration and continual pursuit of excellence in community-based mental health and addictions services. Our vision is a society that embraces and invests in the mental health of all people. We are a trusted advisor to government, contributing to health systems development through policy formulation and recommendations that promote positive mental health.
---
For more information, please contact:
Josh Sweetland
Director, Communications
Ontario Hockey League
416-299-8700 ext. 327
jsweetland@chl.ca
Christina Stroud
Head, Corporate Affairs Canada
Syngenta Canada
519-837-5328
christina.stroud@syngenta.com
Victoria Berry
Manager, Communications
Grain Farmers of Ontario
226-820-6641
vberry@gfo.ca
Alex Salomie
Talk Today Program and Communications Manager
CMHA Ontario
416-815-8666
asalomie@ontario.cmha.ca