Trudeau Government Must Fight for Farmers like they have for Aluminum and Steel Industries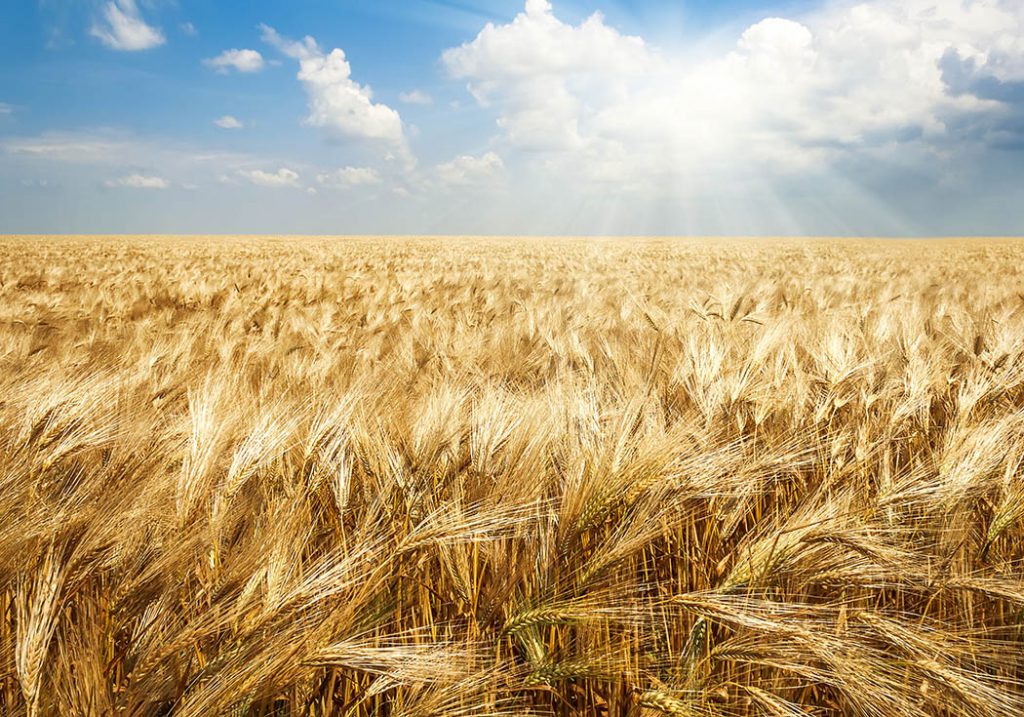 GUELPH, ON and LONGUEUIL, QC and MONCTON, NB (September 28, 2020) – TODAY Atlantic Grains Council, Grain Farmers of Ontario, and Producteurs de grains du Québec have launched a joint campaign to raise awareness with the public of the devastating consequences for all Canadians because many Canadian grain farmers, literally, will — go out of business. They can no longer compete with U.S. farmers.

Grain and oilseed farmers in Eastern Canada are unable to compete with the over $32 billion in direct subsidies that Donald Trump is providing U.S. farmers.

Farmers from across Canada have been asking the federal government to step in to provide more funding to the "AgriStability Business Risk Management Program" that was cut by the Conservative government in 2012.The Trudeau government promised to address the Business Risk Management Programs in the last election campaign.

The campaign will be running on the radio and on digital platforms across Atlantic Canada, Ontario, and Quebec. You can view the ad here: English French

"Grain and oilseed farmers are united, and we want the public to better understand that while President Trump is protecting his farmers, Canada may lose many of its farms because we can't compete. Down the road, Canada loses its ability to grow its own food, and that's a dangerous situation for all Canadians," said Markus Haerle, Chair, Grain Farmers of Ontario.

"We are raising awareness because the federal government must help level the playing field for our farmers facing depressed prices from a U.S. government $32 billion farm aid package that allows farmers in the U.S. an advantage over farmers in Canada not just on price but money to invest in their operations," said Christian Overbeek, Chairman, Producteurs de grains du Québec.

"The continued market uncertainty caused by trade disputes and COVID-19 have created depressed commodity prices that are doubly hard for farmers as costs of crop production tools and other inputs are increasing, and there is no relief in sight. We need government support, today," said Roy Culberson, Chairman, Atlantic Grains Council.

The AgriStability Program only triggers a payment when it is needed and gives farmers the security they need to run their farm businesses when faced with political situations outside of their control.

Farmers need to be able to cover the cost of production or many of them will not be able to survive much longer.
Atlantic Grains Council, Producteurs de Grains du Québec/Grain Growers of Quebec, and Grain Farmers of Ontario represent over 40 thousand grain and oilseed farmers in Atlantic Canada, Quebec, and Ontario.
Contact:
Atlantic Grains Council, Heather Russell – 506 381-5404, heather@atlanticgrainscouncil.ca
Producteurs de grains du Québec, Julie Mercier – 450 679-0540, 8425, jmercier@pgq.ca
Grain Farmers of Ontario, Victoria Berry, Manager, Communications – 226 820-6641; vberry@gfo.ca
---
Gestion des risques: les producteur de grains du Québec, de l'Ontario et des Maritimes interpellent Ottawa.
Longueuil, QC, le 29 septembre 2020 – Les Producteurs de grains du Québec, les Grain Farmers of Ontario et l'Atlantic Grains Council lancent une campagne conjointe pour sensibiliser le public à la situation précaire de nombreuses entreprises de grandes cultures.
Les producteurs de l'est du Canada ne peuvent rivaliser avec les agriculteurs américains, qui recevront en 2020 quelque 32 G$ US en subventions directes de la part de l'Administration Trump. Cette aide cause des distorsions importantes sur les marchés au moment même où le gouvernement fédéral refuse d'améliorer ses programmes de gestion des risques, comme il s'y était engagé lors de la dernière campagne électorale.
Des agriculteurs de partout au Canada demandent donc à Ottawa d'intervenir rapidement et de prévoir des fonds additionnels pour le programme Agri-stabilité, dont le financement a été réduit par le gouvernement conservateur en 2012.
Ce programme offre aux agriculteurs une protection financière lorsqu'ils sont confrontés à des situations hors de leur contrôle. Les agriculteurs doivent être en mesure de couvrir au minimum leurs dépenses de production, à défaut de quoi plusieurs d'entre eux devront fermer les livres.
« Nous menons cette campagne de sensibilisation parce que le gouvernement fédéral doit aider à uniformiser les règles du jeu pour nos agriculteurs qui sont confrontés à une baisse des prix des grains causée par l'aide agricole de 32 G$ US accordée par le gouvernement des États-Unis à ses agriculteurs. Ceux-ci détiennent ainsi un avantage sur les producteurs canadiens, non seulement du point de vue du prix, mais aussi du point de vue de l'argent dont ils disposent pour investir dans leurs entreprises et leurs opérations », a déclaré Christian Overbeek, président des Producteurs de grains du Québec.
« Les producteurs de céréales et d'oléagineux sont unis et nous voulons que le public comprenne qu'en raison des mesures prises par le président Trump pour protéger les agriculteurs américains, le Canada perdra un grand nombre de ses entreprises agricoles, qui ne peuvent plus être concurrentielles avec celles des États-Unis. Ultimement, le Canada perdra sa capacité de cultiver ses propres aliments. C'est une situation dangereuse pour tous les Canadiens », a ajouté Markus Haerle, président du conseil d'administration des Grain Farmers of Ontario.
« L'incertitude persistante sur le marché causée par les différends commerciaux et la COVID-19 a entraîné une baisse des prix des produits de base. La situation est doublement difficile pour les agriculteurs, car les prix de leur matière
première et autres intrants augmentent, et il n'y a pas d'amélioration en vue. Nous avons besoin de l'appui du gouvernement aujourd'hui », a renchéri Roy Culberson, président de l'Atlantic Grains Council.
La campagne publicitaire sera diffusée à la radio et sur des plateformes numériques partout au Québec, dans les provinces atlantiques et en Ontario.   Pour visionner la campagne.
Les Producteurs de grains du Québec, l'Atlantic Grains Council et Grain Farmers of Ontario représentent plus de 40 000 producteurs de céréales et d'oléagineux en Ontario, au Québec et dans l'ensemble du Canada atlantique.
Contact
l'Atlantic Grains Council, Heather Russell – 506 381-5404, heather@atlanticgrainscouncil.ca
Les Producteurs de grains du Québec, Julie Mercier – 450 679-0540, 8425, jmercier@pgq.ca
Grain Farmers of Ontario, Victoria Berry, Manager, Communications – 226 820-6641; vberry@gfo.ca
Grain Farmers of Ontario, Markus Haerle,