GrainTALK Webinar: Emerging pest issues in the 2019 crop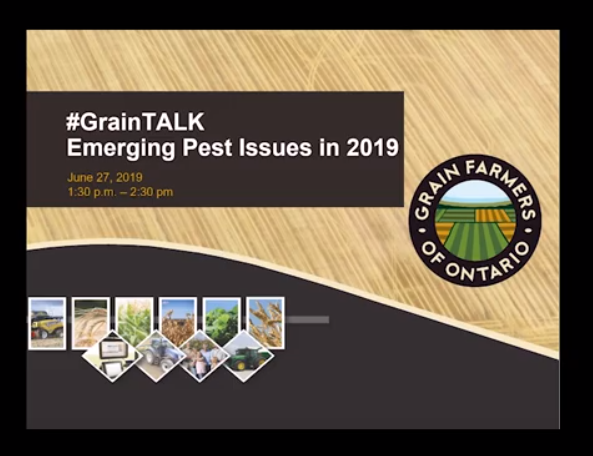 For more information about upcoming GrainTALK webinars, subscribe to the e-newsletter here.
This GrainTALK webinar featured OMAFRA entomologist Tracey Baute and pathologist Albert Tenuta. It was presented by Grain Farmers of Ontario on June 27, 2019. You can the watch a video recording below.
Don't forget to subscribe to the GrainTALK podcast. The next episode will air on July 19, 2019. You can find it in Apple Podcasts, the Google Play Store, and anywhere else you find podcasts.