GrainTALK: Webinar – Grain Grading with SGS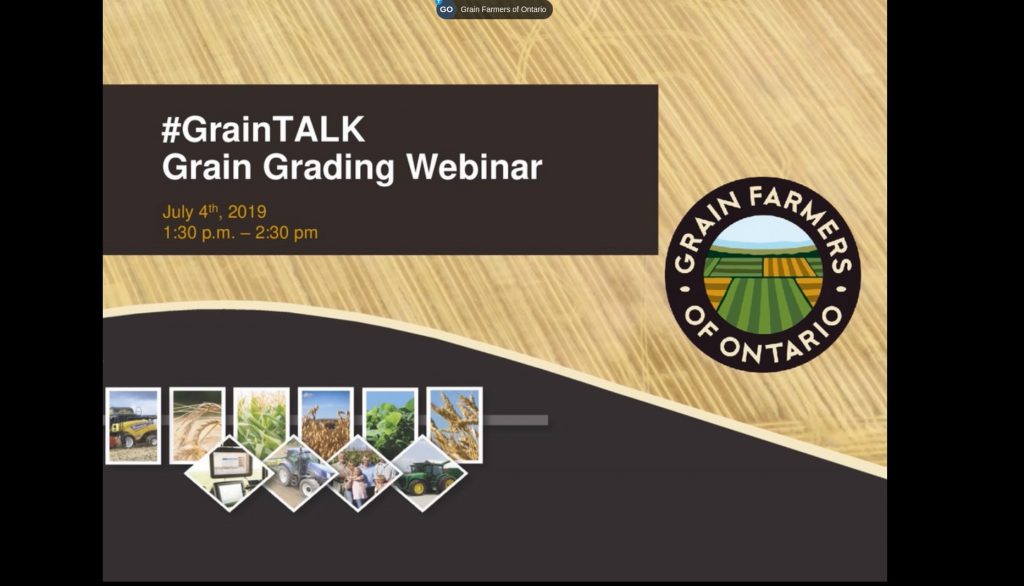 For more information about upcoming GrainTALK webinars, subscribe to the e-newsletter here.
This GrainTALK webinar provided an opportunity to gain a better understanding of Canada's grain grading system including:
The factors that go into the grading of Ontario barley, corn, oats, soybeans and wheat.
Information will be provided on what causes a load to be grade 1 vs grade 2 vs grade 3 for each five commodities
Common downgrading factors will be covered, along with things to look out for that might lead to a downgrade
Webinar conducted by Jessica McClure, Certified Grain Inspector with SGS Canada.
Don't forget to subscribe to the GrainTALK podcast. The next episode will air on July 19, 2019. You can find it in Apple Podcasts, the Google Play Store, and anywhere else you find podcasts.