GrainTALK: Webinar – Soil Health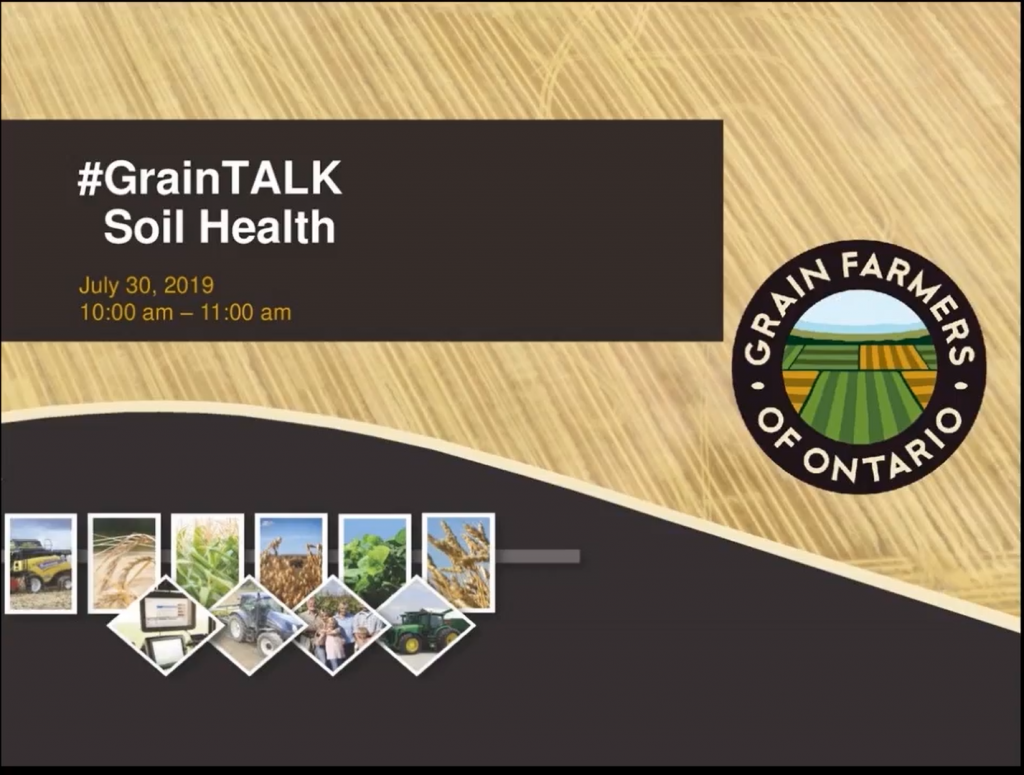 For more information about upcoming GrainTALK webinars, subscribe to the e-newsletter here.
Our special guests included Dr. Laura Vaneerd from the University of Guelph Ridgetown Campus, and Anne Verhallen a Soil Management Specialist from OMAFRA.
Van Eerd introduced her 6C's of Soil Heath, which includes Continuous living plants, Composts and amendments, Cover Crops, Crop Diversity, Conservation tillage, and Compaction Reduction.
Verhallen spoke about the importance of soil health and what are the signs of unhealthy soil.
Don't forget to subscribe to the GrainTALK podcast. The next episode will air on August 2, 2019. You can find it in Apple Podcasts, the Google Play Store, and anywhere else you find podcasts.