Grain Farmers of Ontario Presents: Farmer Wellness Webinar Series – Getting a better sleep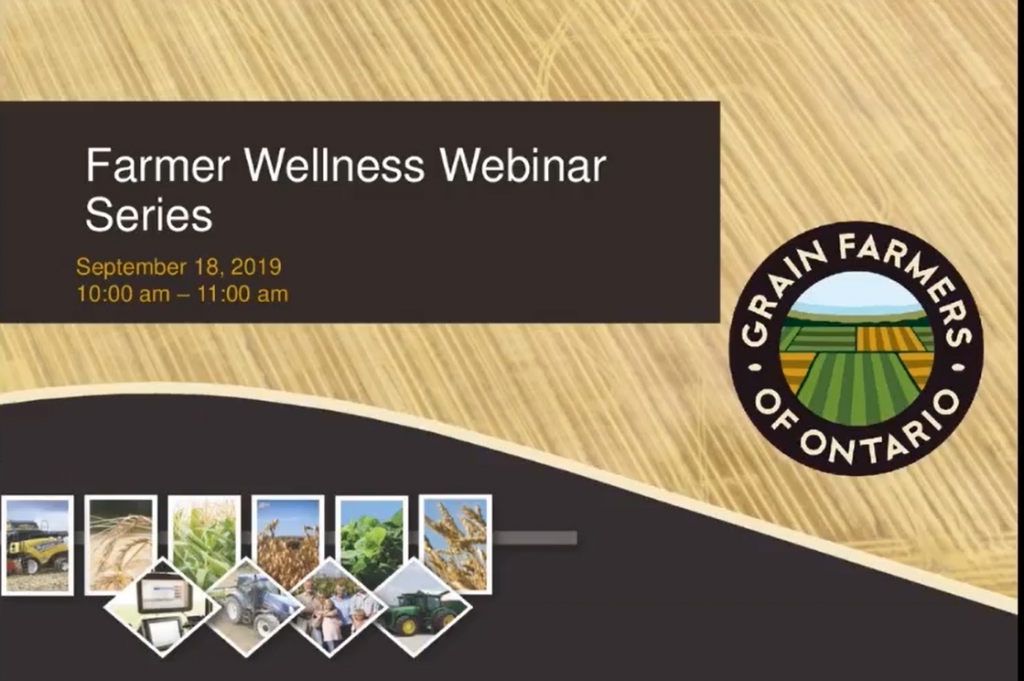 This series is hosted by Kathy Somers, who facilitated our Stress Management workshop series earlier this year.
Does it take a long time to fall asleep? Mid-night awakenings? Sleep is not refreshing? Learn the most effective drug-free strategies to promote better, restful sleep. (Yes, it's true that long term use of sleeping pills changes your sleep structure and generates insomnia!)
This session includes:
The 3 keys to decreasing insomnia
What robs us of energizing sleep 
How to fall asleep (or back to sleep) more easily 
Techniques that settle down the busy brain making it easier to sleep.
Looking for the handouts? You can download them here.
Don't forget to subscribe to the GrainTALK podcast. You can find it in Apple Podcasts, the Google Play Store, and anywhere else you find podcasts.