Grain Farmers of Ontario Presents: Farmer Wellness Webinar Series – Stress Management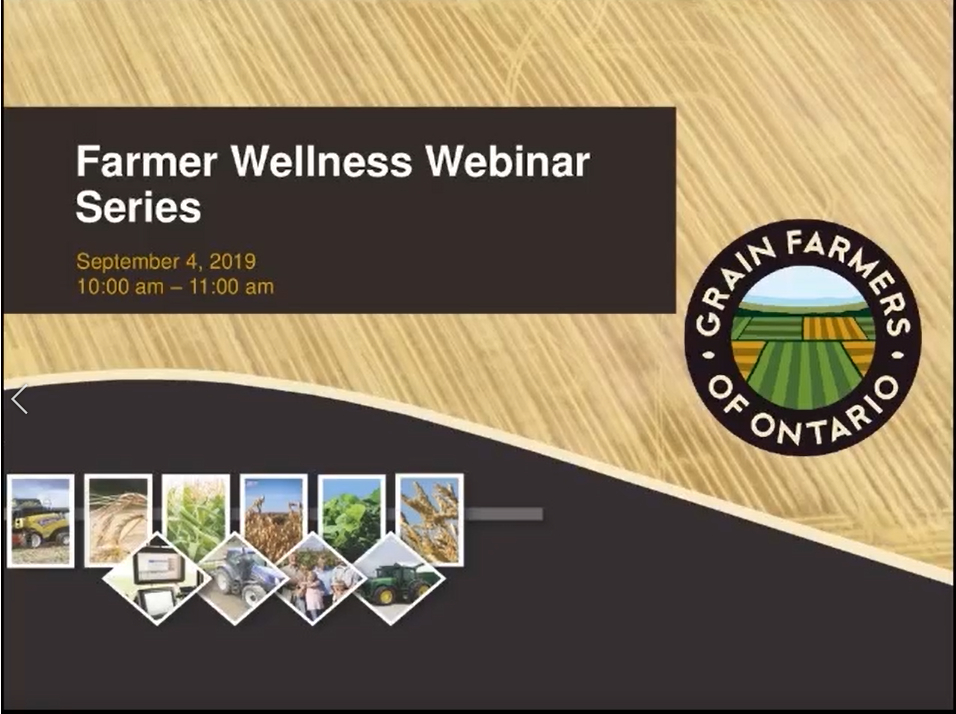 This series is hosted by Kathy Somers, who facilitated our Stress Management workshop series earlier this year.
Kathy runs the Stress Management and High-Performance Clinic in Guelph, Ontario, where she has been teaching relaxation and stress management skills to groups and individuals since 1983. She is certified in Stress Management Education as well as being a registered kinesiologist and certified in biofeedback.
Our stress management webinar featured topics that include
shifting gears from
how to think like a good "stress coper"
identifying your stress escalators and defusing them
Don't forget to subscribe to the GrainTALK podcast. You can find it in Apple Podcasts, the Google Play Store, and anywhere else you find podcasts.
You can register for our next Farmer Wellness Webinar here: