GrainTALK: Webinar – How to improve consistency of DON testing results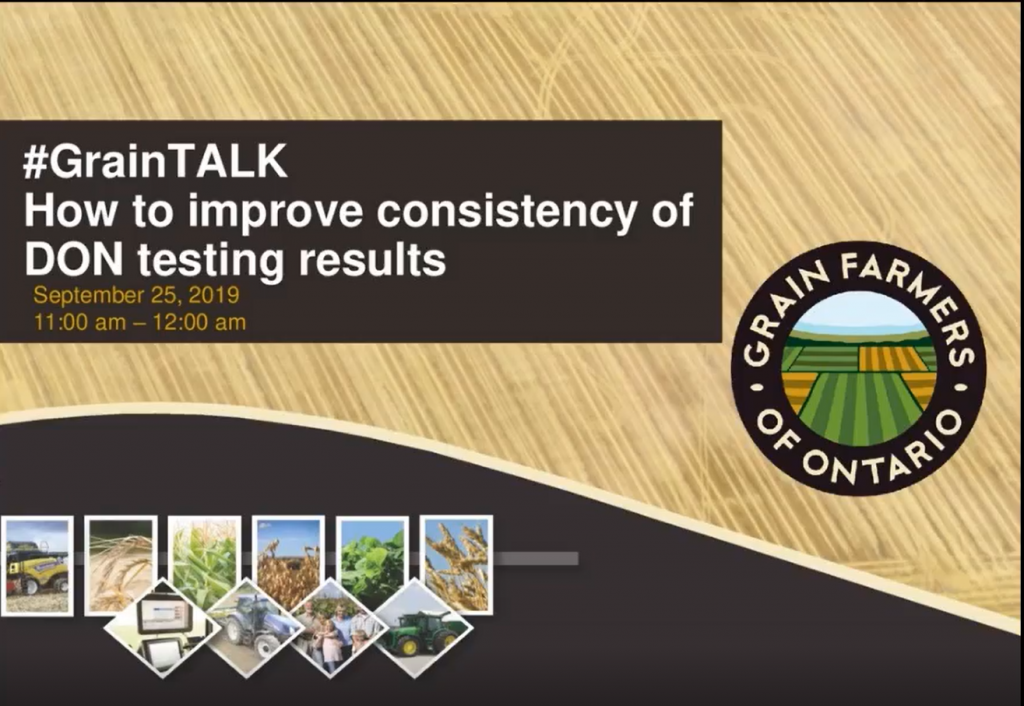 Dr. Art Schaafsma, from the University of Guelph Ridgetown Campus, explained some of his research on the DON crisis that Ontario farmers faced in 2018. Follow along as Schaafsma highlights improvements that can produce more consistent testing results.
For more information about upcoming GrainTALK webinars, subscribe to the e-newsletter here.
Don't forget to subscribe to the GrainTALK podcast. The next episode will air on October 11, 2019 . You can find it in Apple Podcasts, the Google Play Store, and anywhere else you find podcasts.