Grain Farmers of Ontario Presents: Farmer Wellness Webinar – Anxiety: Dialing it down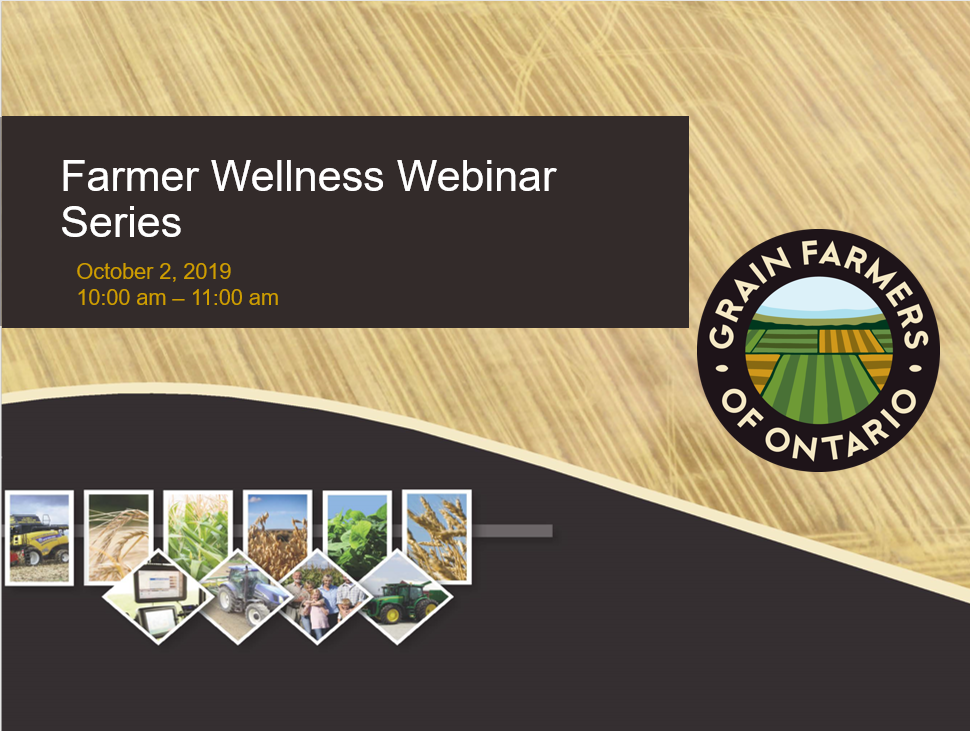 This series is hosted by Kathy Somers, who facilitated our Stress Management workshop series earlier this year.
Learn the daily behaviours, body habits and thought processes that influence our anxiety levels – and how to influence them to your benefit!
Including practical strategies to curb worrying and a racing brain, as well as decreasing anxious sensations in the chest, head, and body.
This workshop is the first place to start to begin decreasing anxiety and thinking & performing more effectively.
Looking for the handouts? You can download them here.