New Report Sends Warning about Ramifications of Lack of Farmer Support by Canadian Government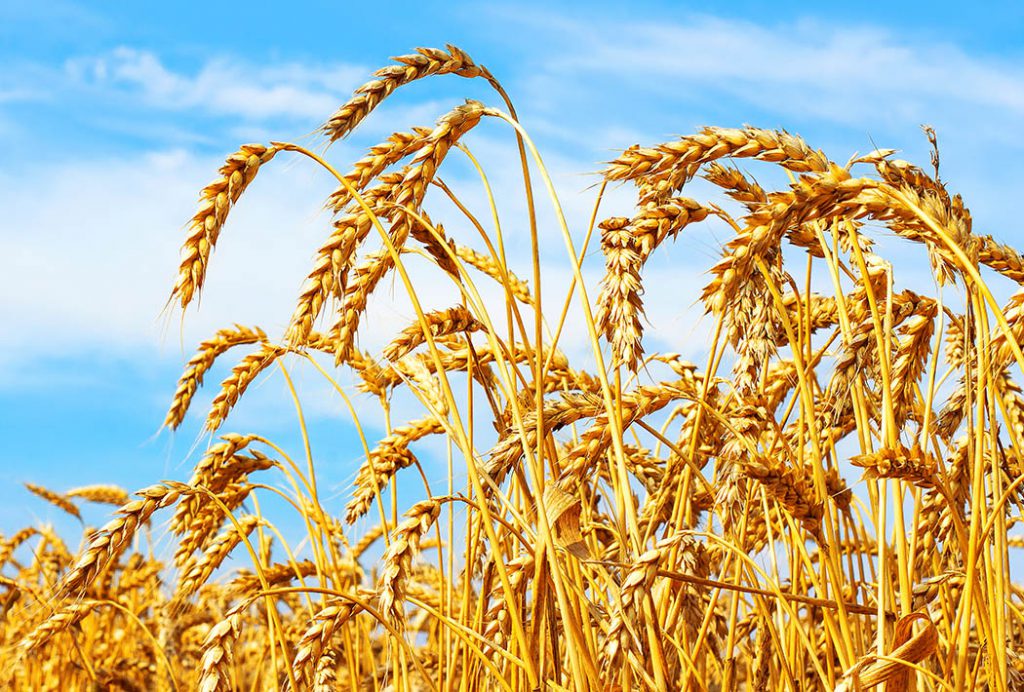 GUELPH, ON and LONGUEUIL, QC and MONCTON, NB (October 22, 2020) – TODAY, Atlantic Grain Council, Grain Farmers of Quebec (Producteurs de grains du Québec), and Grain Farmers of Ontario draw attention to a recent report warning the Canadian government of the consequences of its continued lack of support for farmers in the face of heightened competitive disadvantages with respect to U.S. farmers. 
In their October 2020 Policy Note: "Business Risk Management Under Siege: Alternatives for Canada," the independent think tank Agri-Food Economic Systems released a sobering warning to Canadians that if the Canadian government does not take action right away, farms will be lost in Canada. Loss of farms in Canada will impact Canada's domestic food supply, the report states.  Grain farmers across Canada have been issuing the same warning without any action from the federal government.
"The Agri-Food Economic Systems report raises the alarm bell that time is running out for the federal government to take action on our under-served business risk management programs. Canadians cannot wait. The federal government needs to take the leadership required to get this done," says Markus Haerle, Chair, Grain Farmers of Ontario.
"Farmers cannot rely on the World Trade Organization to solve the U.S. farm subsidy issue, farmers need the federal government to step in, and the Agri-Food System report clearly reinforces this," says Roy Culberson, Chair, Atlantic Grains Council.
"The United States provided its farmers with billions of dollars of support to get through these times. Our federal government is asking farmers and provinces to bear the cost of geopolitical powerplay and this is unconscionable. The federal government needs to step up to protect the food system, just like the AgriFood report states," says Christain Overbeek, Chairman, Grain Farmers of Quebec.
Grain farmers are asking that the AgriStability Program, a current Business Risk Management program at the federal level, be properly funded with the proper triggers in place to help farmers in times of crisis/ AgriStability is a program cost-shared by farmers and only triggers a payment when it is needed, giving farmers the security they need to run their farm businesses when faced with political situations outside of their control.
Farmers need the BRM programs to cover the cost of production in times of crisis, or the Canadian food system risks losing Canadian grain farms and access to locally-grown grains.
---
Atlantic Grains Council, Producteurs de Grains du Québec/Grain Growers of Quebec, and Grain Farmers of Ontario represent over 40 thousand grain and oilseed farmers in Atlantic Canada, Quebec, and Ontario.
Contact:
Atlantic Grains Council, Heather Russell – 506 381-5404, heather@atlanticgrainscouncil.ca
Producteurs de grains du Québec, Julie Mercier – 450 679-0540, 8425, jmercier@pgq.ca
Grain Farmers of Ontario, Victoria Berry, Manager, Communications – 226 820-6641; vberry@gfo.ca
---
Un nouveau rapport met an garde contre les ramifications du manque de soutien des agriculteurs par le gouvernement canadien
Les Producteurs de grains du Québec, l'Atlantic Grain Council et les Grain Farmers of Ontario souhaitent attirer l'attention sur un récent rapport mettant en garde le gouvernement canadien des conséquences de son perpétuel manque de soutien aux producteurs agricoles et du désavantage concurrentiel accru qu'il crée face aux producteurs agricoles américains.
Dans sa note de politique d'octobre 2020 intitulée « La gestion des risques commerciaux en état de siège: des solutions de rechange pour le Canada », le groupe de réflexion indépendant Agri-Food Economic Systems a publié un avertissement qui donne à réfléchir aux Canadiens: si le gouvernement fédéral n'agit pas tout de suite, des entreprises agricoles canadiennes disparaîtront. Le rapport indique que la perte d'entreprises agricoles canadiennes aura une incidence sur l'approvisionnement alimentaire au Canada. D'ailleurs, les producteurs de grains de partout au Canada ont lancé le même avertissement à plusieurs reprises, mais sans aucune action de la part du gouvernement.
« Les États-Unis ont fourni à leurs producteurs agricoles des milliards de dollars en soutien pour traverser ces temps difficiles. Notre gouvernement fédéral demande aux producteurs agricoles et aux provinces d'assumer le coût du jeu de pouvoir géopolitique, ce qui est inadmissible. Le fédéral doit se mobiliser pour protéger le système alimentaire, comme le mentionne le rapport », affirme Christian Overbeek, président des Producteurs de grains du Québec.
« Les rapports du groupe Agri-Food Economic Systems sonnent l'alarme et révèlent que le temps presse pour que le gouvernement fédéral prenne des mesures pour redresser nos programmes de gestion des risques commerciaux qui nous desservent mal. Les Canadiens ne peuvent pas attendre. Le gouvernement fédéral doit prendre le leadership nécessaire et agir », déclare Markus Haerle, président des Grain Farmers of Ontario.
« Les producteurs agricoles ne peuvent pas compter sur l'Organisation mondiale du commerce pour résoudre le problème des subventions agricoles aux États-Unis. Les agriculteurs ont besoin que le gouvernement fédéral intervienne et le rapport du groupe Agri-Food Economic Systems renforce clairement ce constat », ajoute Roy Culberson, président de l'Atlantic Grains Council.
Les producteurs de grains demandent que le programme Agri-stabilité, un programme de gestion des risques de l'entreprise déjà en place au niveau fédéral, soit correctement financé et doté de déclencheurs appropriés afin d'aider les producteurs agricoles en temps de crise. Les coûts d'Agri-stabilité sont partagés avec les agriculteurs et le programme ne déclenche et ne verse un paiement qu'en cas de besoin. Ainsi, les producteurs agricoles obtiennent la sécurité dont ils ont besoin pour gérer leur entreprise agricole lorsqu'ils sont confrontés à des situations politiques hors de leur contrôle.
Les producteurs agricoles doivent être en mesure de couvrir les coûts de production, sinon beaucoup d'entre eux ne pourront pas survivre plus longtemps.
 
Pour consulter l'étude ici.
 
 
Les Producteurs de grains du Québec, l'Atlantic Grains Council et les Grain Farmers of Ontario représentent plus de 40 000 producteurs de céréales et d'oléagineux du Canada atlantique, du Québec et de l'Ontario.
---
Source:
Producteurs de grains du Québec
Renseignements:
Québec
Julie Mercier
Conseillère aux communications
514 743-9410
jmercier@pgq.ca

Simon Pierre Côté
581 985-8774
medias@lorangebleue.biz

Provinces de l'Atlantique
Heather Russell
506 381-5404
heather@atlanticgrainscouncil.ca

Ontario
Victoria Berry
226 820-6641
vberry@gfo.ca