The Best Option is to Reimburse Farmers' Money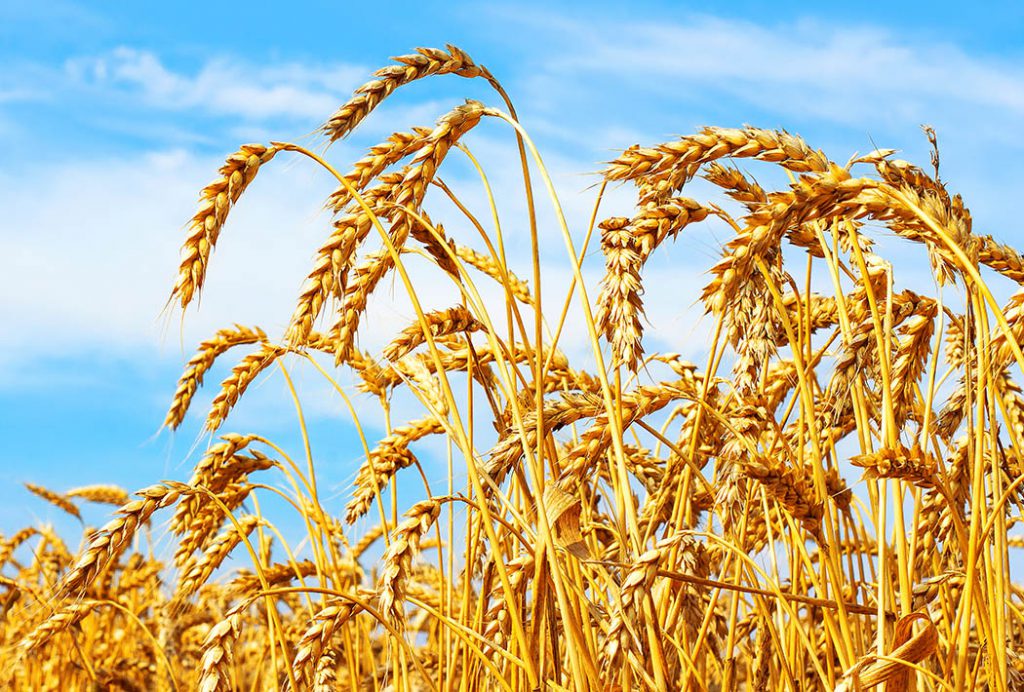 Public Statement from Atlantic Grains Council, Christian Farmers Federation of Ontario, Grain Farmers of Ontario, Grain Growers of Quebec, and Ontario Bean Growers
We, the undersigned, welcome the news that the federal government has set aside tariffs paid by farmers ($34 million) but stress that money needs to be reimbursed directly to those farmers who paid it.
The tariff funds collected from farmers should not be a cost that is borne by those growing and providing everyone's food. Farmers can provide information on the tariff monies they paid and can be reimbursed directly.
We have been working as a coalition for many months to raise awareness of the challenges Canada's decision to impose tariffs on Russian fertilizer imports has created for Canadian farmers. As a group, we have met with dozens of Members of Parliament, as well as decision-makers in Cabinet minister's offices and the public service.
We have been clear:
Canadian farmers stand with the people of Ukraine
We are asking why Canada is the only G7 nation asking its farmers to pay for tariff retaliation that doesn't hurt Russia
The UN is asking countries not to impose barriers to fertilizer trade to avert a global food crisis, yet Canada—a global grain superpower the world needs in a time of crisis – made its farmers pay a significant tariff, which they continue to pay
We await the government's plan to reimburse farmers directly for the tariff money paid on fertilizer.
---
La meilleure option est de rembourser l'argent aux agriculteurs
Déclaration publique de l'Atlantic Grains Council, de la Christian Farmers Federation of Ontario, des Producteurs de grains de l'Ontario, des Producteurs de grains du Québec et des Ontario Bean Growers
Nous, les soussignés, saluons la nouvelle selon laquelle le gouvernement fédéral a mis de côté les tarifs payés par les agriculteurs (34 millions de dollars), mais soulignons qu'il faut rembourser cet argent directement aux agriculteurs qui l'ont versé.
Ceux et celles qui cultivent et fournissent la nourriture consommée par tous ne devraient pas être obligés d'assumer les fonds tarifaires perçus auprès des agriculteurs. Ces mêmes agriculteurs peuvent fournir des renseignements sur les tarifs qu'ils ont payés et peuvent être remboursés directement.
Depuis de nombreux mois, nous faisons d'importants efforts en tant que coalition pour mieux faire connaître les difficultés que la décision du Canada d'imposer des droits de douane sur les importations d'engrais russes a créées pour les agriculteurs canadiens. En tant que groupe, nous avons rencontré des dizaines de députés, ainsi que des décideurs dans les bureaux des ministres et dans la fonction publique.
Nous avons été clairs :
Les agriculteurs canadiens sont solidaires du peuple ukrainien.
Nous demandons pourquoi le Canada est le seul pays du G7 à demander à ses agriculteurs d'assumer le coût des mesures de rétorsion tarifaire qui ne nuisent pas à la Russie.
L'ONU demande aux pays de ne pas imposer de barrières au commerce des engrais afin d'éviter une crise alimentaire mondiale. Pourtant, le Canada – une superpuissance céréalière dont la planète a besoin durant cette période de crise – oblige ses agriculteurs à verser un tarif important, qu'ils continuent de payer.
Nous attendons que le gouvernement prenne des mesures pour rembourser directement aux agriculteurs les droits de douane versés sur les engrais.
---
Contact:
Heather Russel, Atlantic Grains Council – 506-380 9663; heather@atlanticgrainscouncil.ca
Tom Tavani, Christian Farmers Federation of Ontario – 519-837-1620; tom@christianfarmers.org
Victoria Berry, Grain Farmers of Ontario – 226-820-6641; vberry@gfo.ca
Mathieu Santerre, Grain Farmers of Quebec – 581-996-534; medias@lorangebleue.biz
Ryan Koeslag, Ontario Bean Growers & Ontario Canola Growers Association – 519-897-9088; ryan@ontariobeans.on.ca