You're likely eager to get into the field and get planting, but here are some things you should remember before you get started.
Field Prep
If field work is a must, be aware that spring tillage is not the same as fall tillage. There is a lot less forgiveness in spring tillage. Make sure that you are not making the situation worse by working when the ground isn't ready.
The higher the clay content, the worse it will be. Working wet clay ground with primary deep tillage causes lots of smearing and reduces soil pores. Don't smear and compact the soilyou'll be paying for it all year, tillthe next winter freeze cycle helps to recondition the soil.
Stay off wet soil and consider fixing up the planter and drill to accommodate the stubble. If you used cover crops, anticipate higher residues from a good fall growing season and remember that not all cover crops are winter killed, plan accordingly.
Seed selection
Most farmers have their seed sitting in the shed, ready to plant. Seed selection occurred last fall when the early booking/payment deadlines approached. Did you get what you had planned for?
Is the seed size what you think it is? Be sure you go over the planting plan, list out the hybrids and varieties. Match them up to the fields you want them on based on agronomic considerations, such as herbicide programs or fertility zones.
It is a good idea to record everything, so when the rush hits and a key player like yourself is not available, others can step in and execute your planting plan. Make sure whoever is planting confirms what was planted and were, that way the right herbicide and fungicide programs are applied to the correct fields.
Keeping good records limits the chance of spraying the wrong herbicide on the wrong crop. If you are needing to order more seed, see the Grain Farmers of Ontario factsheet on choosing seed.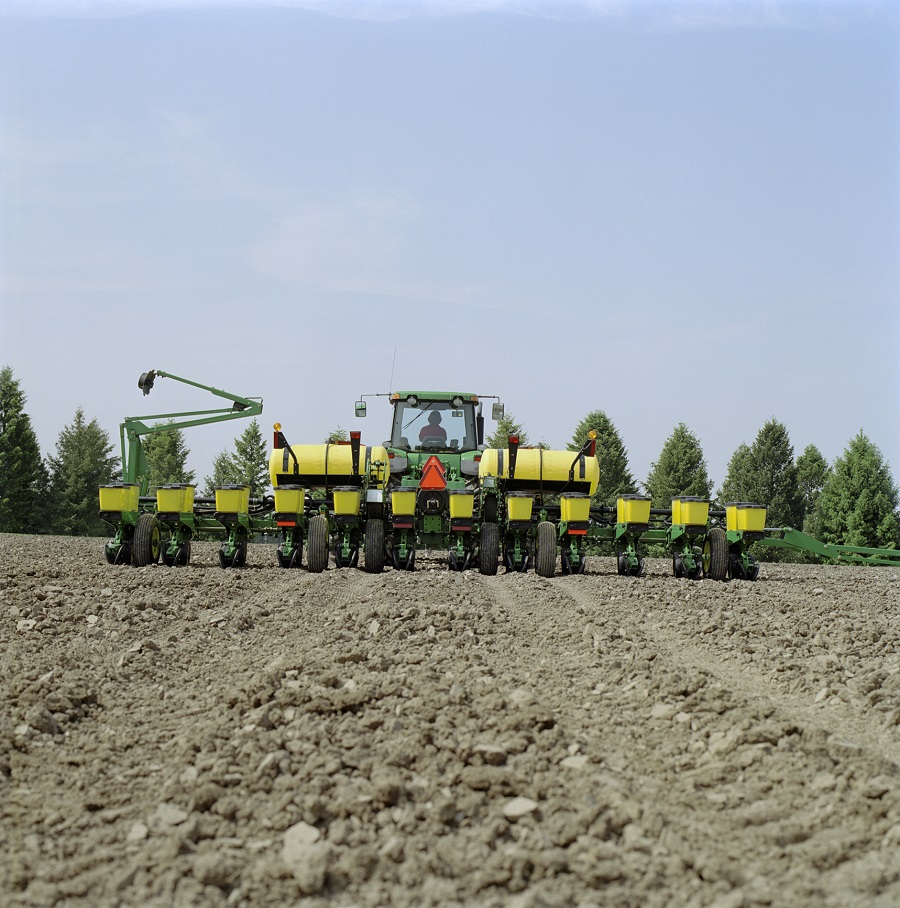 Planting
Before you start in the field, make sure you spend the time needed to thoroughly inspect and fix your planter.
Setting up the planter is a key step in assuring you maintain your maximum yield through stand establishment. Mistakes can cost in down time or in your yield potential.
Questions you should ask yourself
Is seed at the right depth, are there proper seed to soil contact, is there enough soil moisture at this depth and lastly, is the fertilizer placement correct? If not, make the adjustments for your conditions so you can maximize your crop potential. If the planter is bouncing in the field, slow down as all the excessive movement and vibration not only places the seed at variable depths but can also cause seeds to be dislodged from your singulator creating skips in the field.
Weed Management
Be aware of the weed species you need to manage field by field. If you have identified resistant weeds or know they are in the area, make sure your weed strategy includes multi-modes of action and methods of weed control to prevent weed escapes on your farm. Relying on a single method or single mode of action will cause resistance issues. Be selective of your seed hybrids and varieties and use the proper herbicide to avoid crop injury.
For more information on disease and weed management visit gfo.ca/agronomy for fact sheets.
Grain Marketing
Even with field work ongoing, it is imperative to keep one eye on the markets and take advantage of any seasonal weather markets as planting progresses. Know who you will be marketing your crop with and make sure the hybrids you grow are accepted by the receiving elevator.
View Detailed Resource