Ontario Grain Market Commentary, July 15, 2020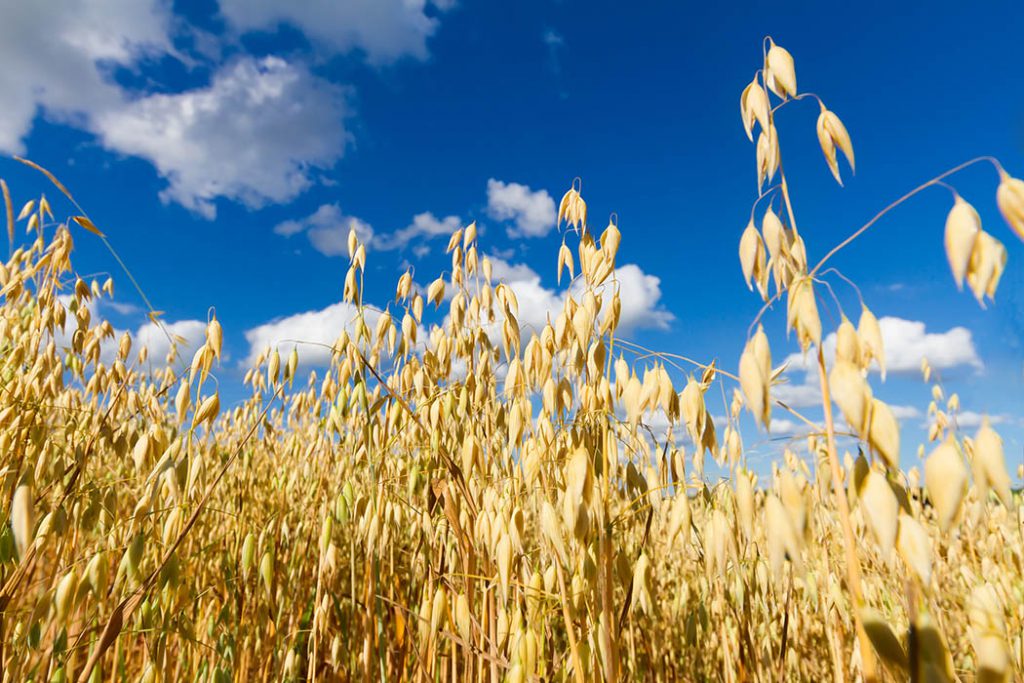 | | | | |
| --- | --- | --- | --- |
| Commodity | Period | Price | Weekly Movement |
| Corn CBOT | Sept | 3.26¼ | ↓ 20 cents |
| Soybeans CBOT | Sept | 8.80¾ | ↓ 11 ¾ cents |
| Wheat CBOT | Sept | 5.50¾ | ↑ 34 ½ cents |
| Wheat Minn. | Sept | 5.27¼ | ↑ 4 cents |
| Wheat Kansas | Sept | 4.59½ | ↑ 2 ¾ cents |
| Oats CBOT | Sept | 2.76¼ | ↓ 12 ½ cents |
| | | | |
| Canadian $ | Sept | 0.7406 | ↓ 4 points |
Corn
U.S. Corn ratings continue to decline. The latest report estimates that 69% of the corn is rated as good-to-excellent. This is down from 71% the previous week.
The USDA recently reported that U.S. exporters have sold 1.762 million tonnes of corn to China. This sale is for the 2020/2021 marketing year. This is the largest single day corn purchase on record, surpassing the previous record of 1.45 million tonnes set in December 1994.
Soybeans
U.S. soybeans are reported to be 68% good-to-excellent this past week. This rating is down from 71% a week earlier. 48% of the soybean crop is in the blooming stage. This is well above the five-year average of 40%.
China has been on a buying spree for soybeans as they have imported 11.16 million tonnes in June. This is an increase from the 9.38 million tonnes imported in the month of May and indicates a 71% increase in imports from a year earlier. Much of these imports have originated in Brazil. Additionally, The U.S. has sold 129,000 tonnes of soybeans this week to China, for a delivery in the 2020/2021 crop year.
Wheat
Wheat futures have been in an upward trend since the end of June. One driver of this rally can be attributed to the fact that Europe and Russia are seeing lower than expected wheat yields this year.
The USDA has reduced the U.S. wheat production to 49.6 million tonnes, down 1.5 million tonnes from last month and down 2.7 million tonnes from last year. Hard red winter wheat is estimated at 19.3 million tonnes, down 3.3 million tonnes from last year. Soft red winter wheat production is expected to be 7.6 million tonnes, up 1.1 million tonnes from last year.
2020 harvest prices for July 15, 2020, at the market close, are as follows:
SWW at $263.33/mt ($7.17/bu), HRW at $279.70/mt ($7.61/bu) + protein,
HRS at $ 239.27/mt ($6.51/bu) + protein, and SRW at $263.33 /mt ($7.17/bu).
We offer on farm bids for 2020 wheat and 2021 harvest prices as well, please call 1-800-265-0550 for more information.